Bushcrafter (boy, I've got a lot to say!)
New design - £20 as it's lighter
I was asked to make one of these by a blade maker.
It's made from plate as I couldn't source an off cut of 2" angle without buying 15' of it .
All new ones will be made from 50mm angle.
(Welding looks a little blobby as my mig welders playing up but well stuck


) - needs a new liner)
It holds a knife blank so you can grind the initial bevels on it.
It measures 50mm x 50mm x 120mm (2" x 2" x 4 3/4")
M6 bolts are tapped into the bottom plate . They adjust the grind angle by altering the pitch of the jig and have locknut's on them to stop the pitch altering while grinding.
The backplate holds the blank holder.
The blank holder has M6 tapped holes with M6 bolts in them and held in place on the front plate with M6 nuts.
I reckon It could do with some rubber in between the blank and the steel to stop scratching but my bike doesn't need an new inner tube yet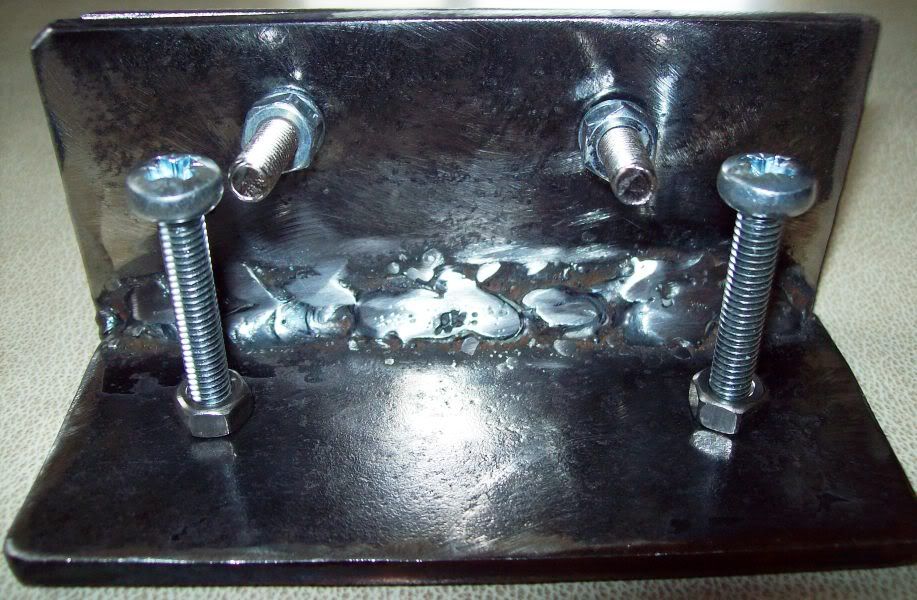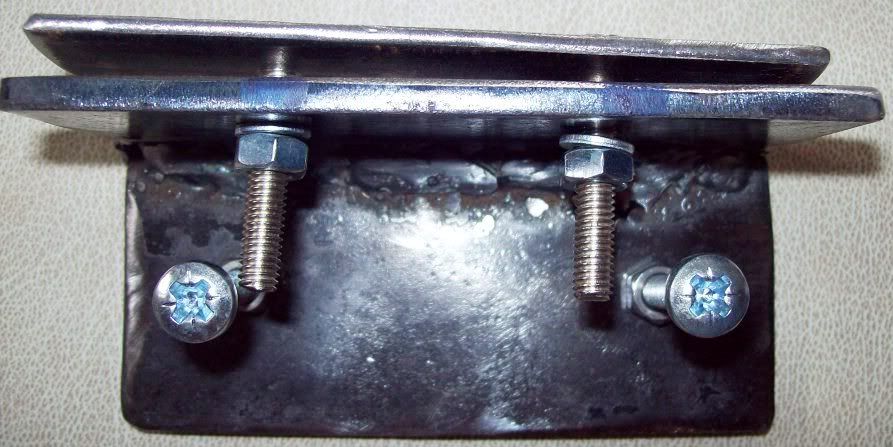 If anyone wants one making, PM me please.
The price including postage etc (and made out of angle not plate) will be
£25
(they weigh about 650grams)
Last edited: