Dec 31, 2005
2,334
328
51
WITHDRAWN I have the following jackets for sale;
pics of actual jackets
US Navy digital camo pattern AOR II goretex jacket large. This is the new green brown and beige camo not the blue and grey one. This is a few months old and hardly worn. Has the inner zip to zip a fleece in. SOLD
https://www.itstactical.com/gearcom/camouflage/nwu-aor-whats-the-deal-with-the-new-navy-uniforms/
US Airforce ABU pattern goretex jacket large short. This is the US Airforce pattern, it's not a camo pattern. This is about a year old and in great shape. £38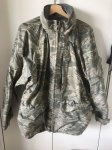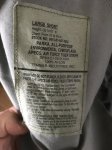 US Army ACU camo pattern windproof pattern. This is the ECWCS level 4 jacket, wind and shower proof. £30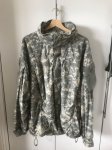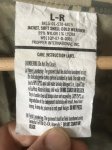 My attraction for the US Goretex jackets is based not on a love of camouflage but the jacket layout is great. Bottom storage pockets with a hand warmer pocket behind it. Chest pockets are deep enough to be useful. The forearms have an additional layer of material to protect them. There are underarm zips, the hood can be rolled away and the cut I find comfortable. The windproof jacket was just so I had something light to cut the wind down on a chilly day. They are sized to be worn with clothing beneath them. Only selling due to losing weight.
I have two of these for sale, Merino 70%, Polyester 28%, Elastane 2%, brand new sized 104cm in the chest. One has been out of the packaging to try on the other is as I received it.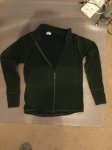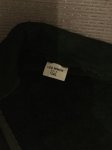 I tried it on but they're very tight on me and I don't know if I'll lose that much weight. I'm only looking for what I paid so £60 each. They are the same as Ullfrotte but made for the French military. Ray sells them here with a big logo on the back of the neck. These don't have the logo.
https://www.raymears.com/Bushcraft_...llfrotte-Original-Full-Zip-Jacket-400g-Green/
Last edited: