** SOLD **
Hello all,
Here's Frost River Cliff Jacobson Pack for sale, new (with tags). It's not for me I realise (and too late to return to the shop
), but it really is a lovely pack. Made from a lighter, tighter weaved waxed canvas than the Royale packs; so if you like the Royales but want something a bit lighter (but just as durable), then this could be for you. Loads of pockets, sleeves and compartments. A good 31L capacity, weighing in a just over a kilo.
Here are some deets from Natural Man:
Box style daypack made from waxed canvas, designed in conjunction with outdoor writer, wilderness traveler, and Eagle Scout, Cliff Jacobson, built by hand at Frost River HQ Duluth, made from 10.10 oz waxed canvas, premium leather, solid brass hardware, colour field tan, handmade in Duluth, USA...
naturalman.uk.com
I bought it recently for £185, but will sell it for:
** £155 + £5 postage ** (or if you want to pay me more, I'm selling it on ebay for £175 haha
)
Via PayPal (as a secure Service payment only)
Will send to you ASAP, recorded delivery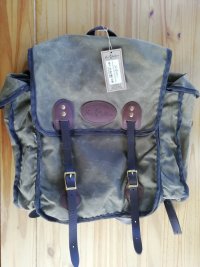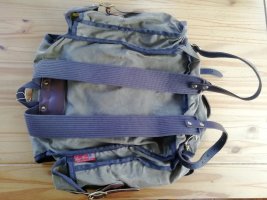 Last edited: