Following a conversation with a member of this fine forum, i have made some double ended stuff sacks for use with hammocks and/or tarps.
The sack is threaded onto your hammock and stays there, much like snake skins, but the difference being these have a draw string closure at each end and are much wider meaning you can, as the description suggests, stuff your hammock or tarp into them.
Ive tried one of these this afternoon with my DD Travel hammock and it fit's a treat in both bags, but is a better fit in the larger bag. Touse these bags, simply tie the hammock to a tree in the normal manner then pull the tapes out of the opposite end and tie on, your hammock stays off the ground and damp and the sack stays on the hammock and just slides to one end and is kept safe and sound out of the way, when it's time to pack away, just reverse the process.
The picture below shows the sack with my old, but very comfortable BCUK Group Buy hammock from a few years ago in it, with the attachment tapes coming out of each end of the sack ready for use.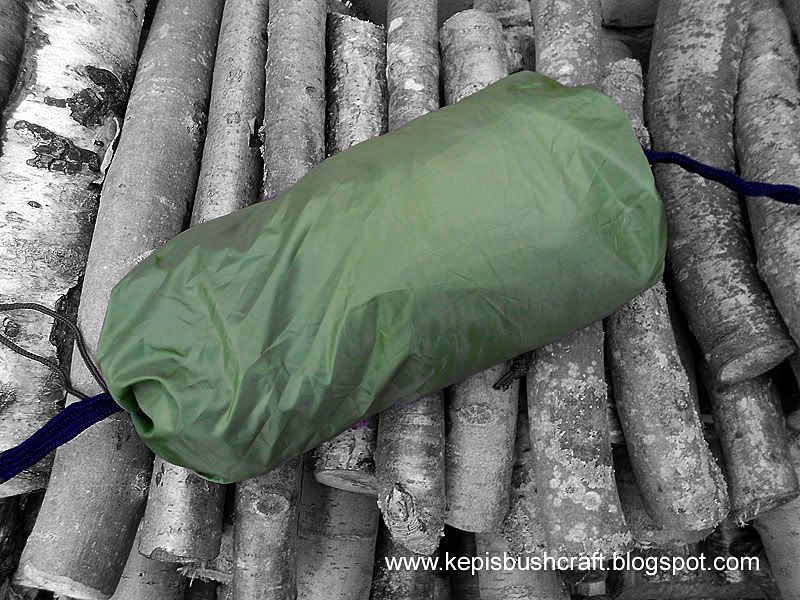 The bags are made from coated nylon with double sewn seams throughout.
Two sizes available, Small & Large
Size (Empty):
Small 16" x 8" / Large 20" x 10"
Quantity available :
Per qty shown in last post in thread
Price :
Small £ 7.95/ea / Large £ 9.95/ea inc UK Postage & Paypal fees
First come first served as denoted by the time stamp on a PM, please specify size required
,
Hammock and tarp not included
.
Last edited: