Hello, managed to get out again over the weekend albeit just for a few hours however this gave me ample time to practice pitching my tarp/hammock configuration along with a brew. Woodland is a local patch I have permission to pretty much do what I please up there. My hobby pretty much took a back-seat the past 2 years however after registering on here iv had an urge to get out and do what I love doing.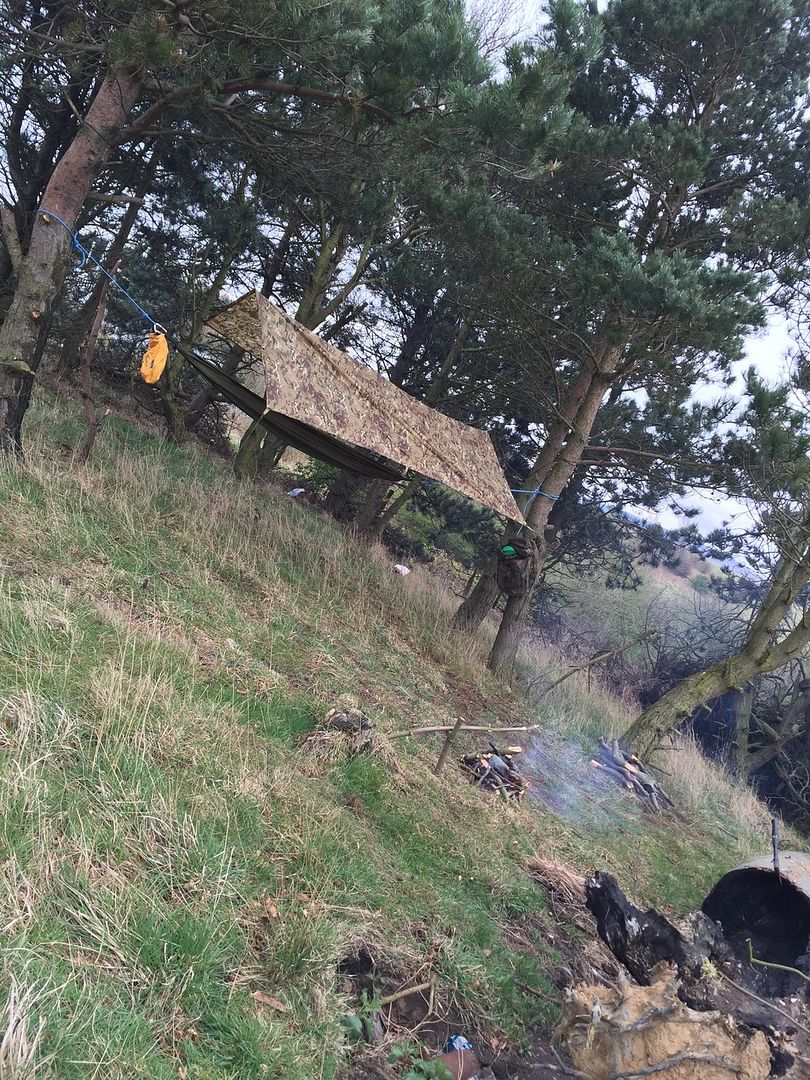 Tarp setup along with the campfire started.
Close up of the tarp.
Water on whilst I get under way with a bit of baking.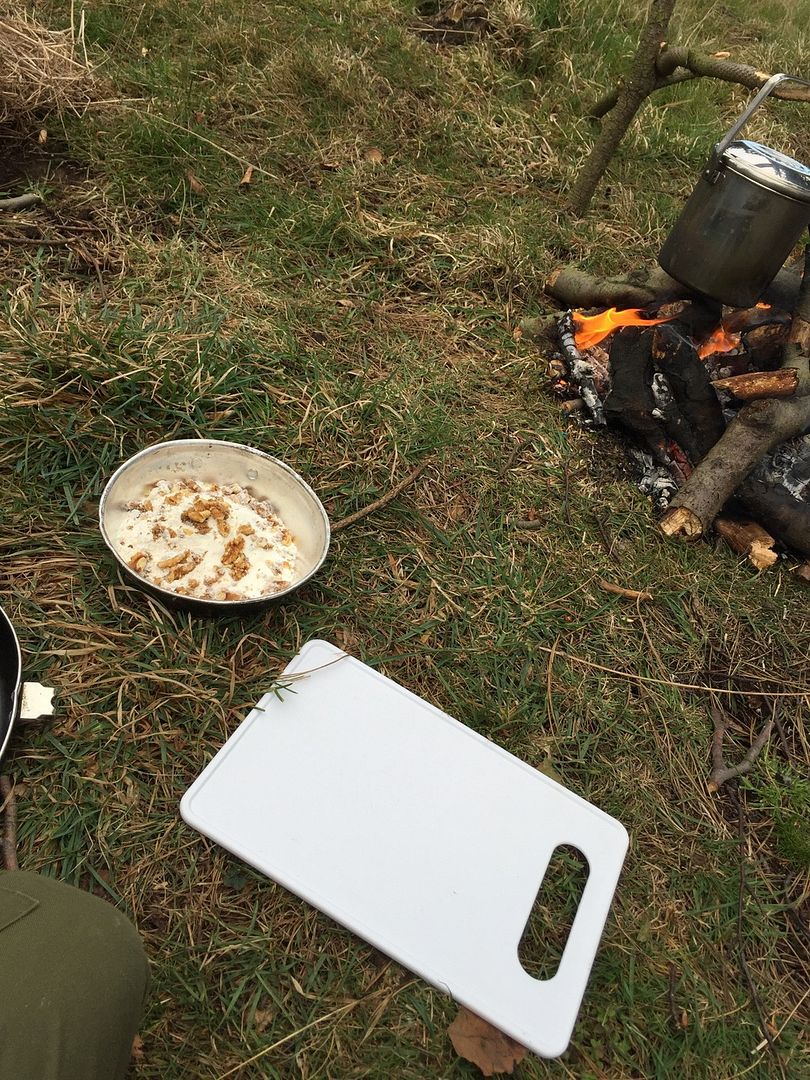 Bannock with brown sugar and crushed walnuts.
Cooking
Choice of toppings, hard decision to choose between Natural Manuka honey or maple syrup, I went with the latter
, Quick note on the chopping board, a sterile surface to prep and hold food is vital, for the weight and size this £2 chopping board from asda provides the perfect solution.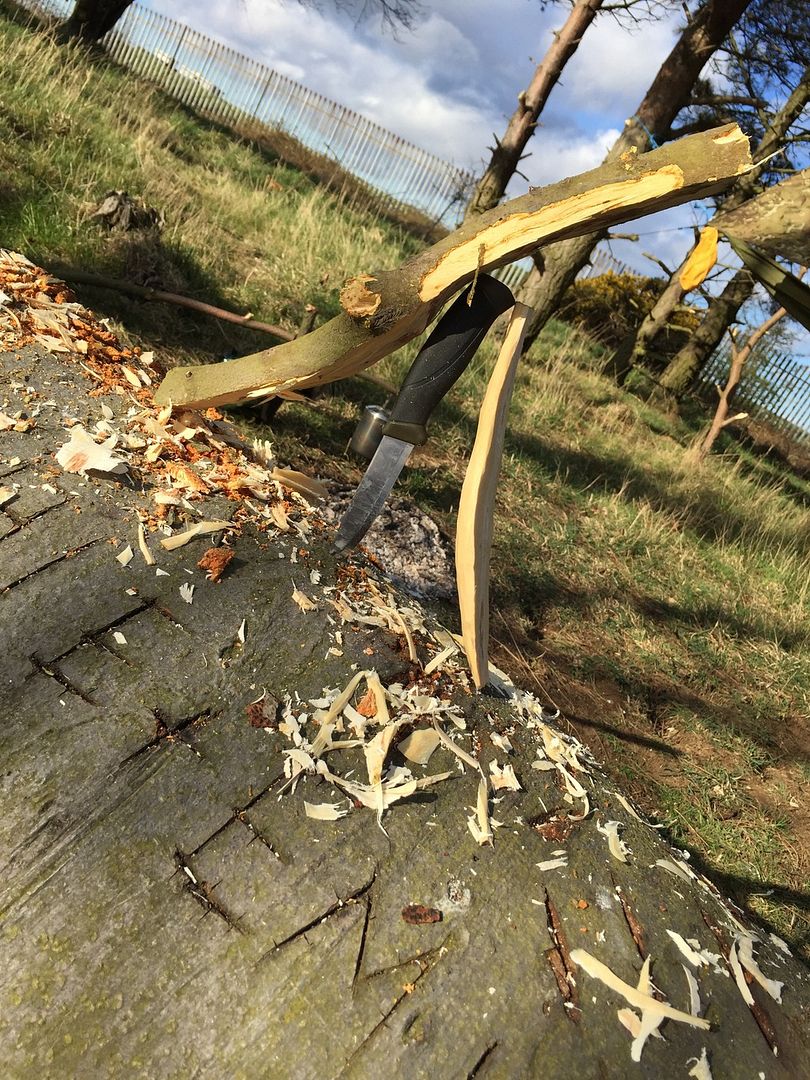 Sun decided to make an appearance so I decided to start a bit of carving, A utensil I neglected to bring was a spatula so why not try make one eh! (First attempt go gentle

)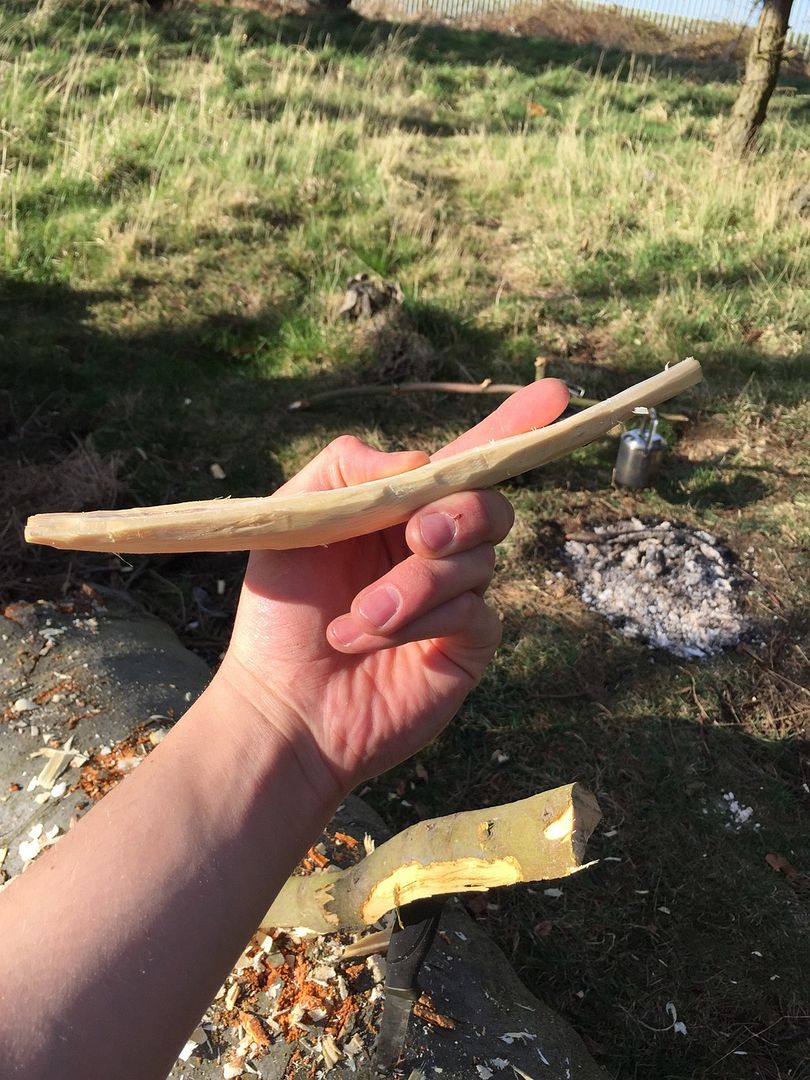 Close up!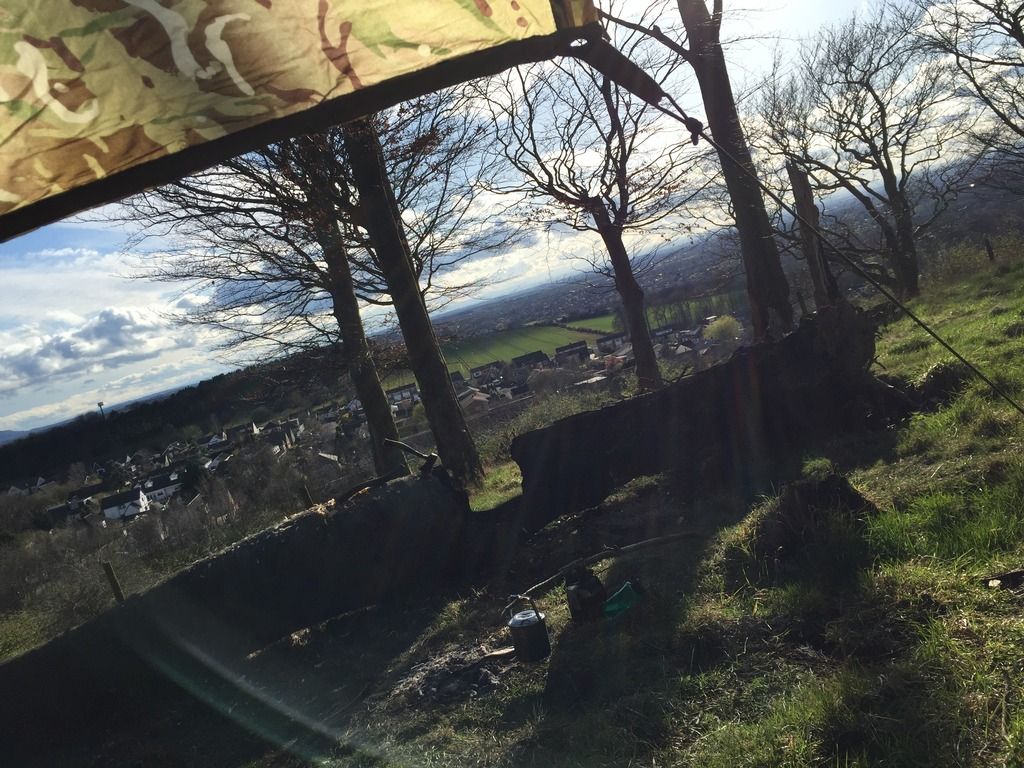 Unfortunately some one had been here before and decided to burn half the felled tree
, however there is a view from my hammock at lovely tees side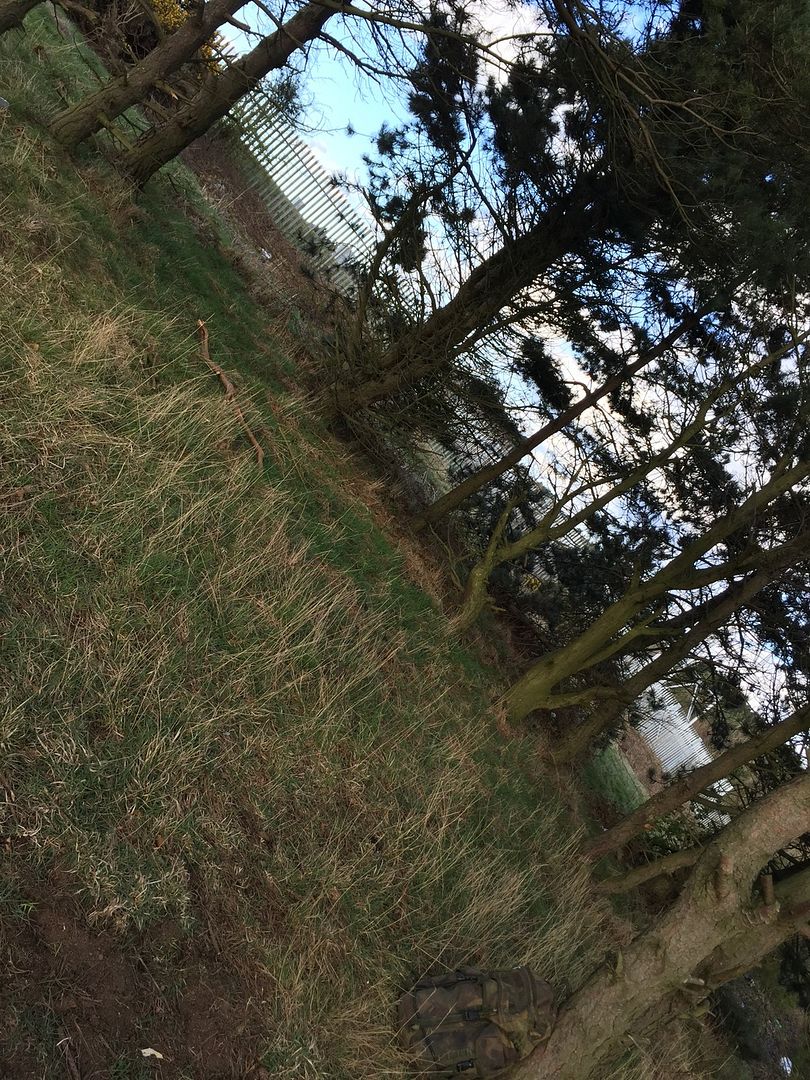 Packed up and time to head back to the car.
All in all it was a good day out which allowed me to practice some skills such as pitching my camp properly as I have only been able to try it out my back garden so far! Think my next trip will be an overnighter of some sort. I think its important to get out into the woods no matter how short as after all the skills we have as bushcrafters are all to perishable unless there practised.