Hi guys, I am a bit of a lurker on this site but thought you might like to see my latest. I am pleased with the way it came out.
It was ground from a 3mm thick twist pattern damascus billet of 1095 and 15N20 with stabilized maple scales, brick red liners and mosaic pins.
The blade is 98mm and the handle 105mm long.
The pics don't really do this one justice, because the damascus is etched to give some relief between the layers it shimmers in light.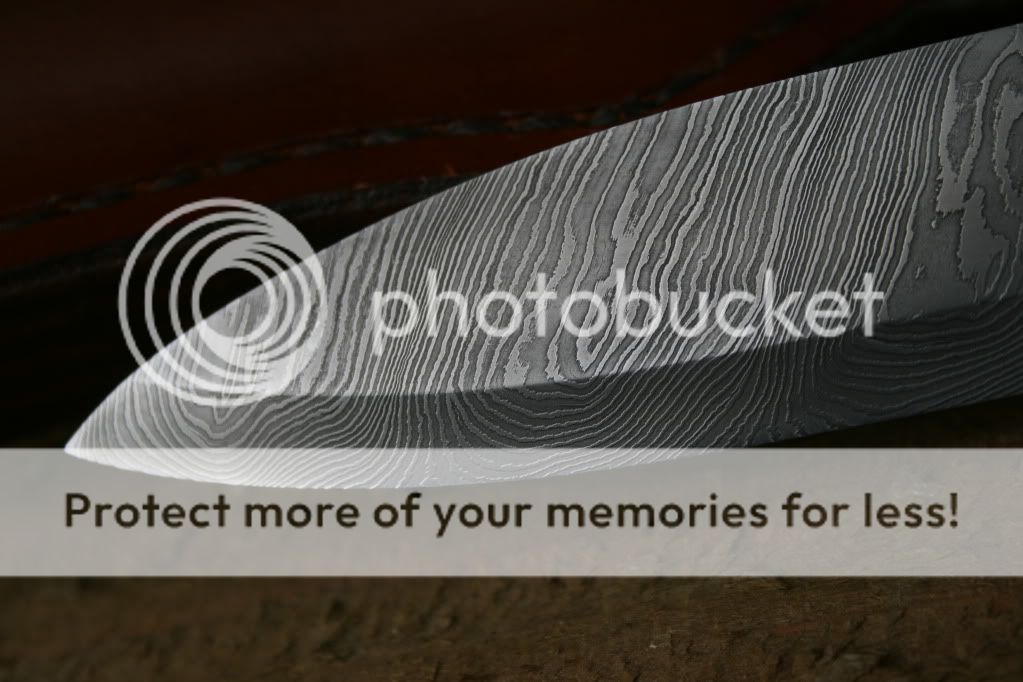 Thanks for looking. I am always looking for criticism, constructive or not!