Making memories since '67
After a few years of not having any overnight trips I've been making a concerted effort to get out more. So far it is working well. Part of the secret is planning in advance. So after our spring trip Russ and I had our summer trip booked well in advance. A June trip would let us enjoy the better weather.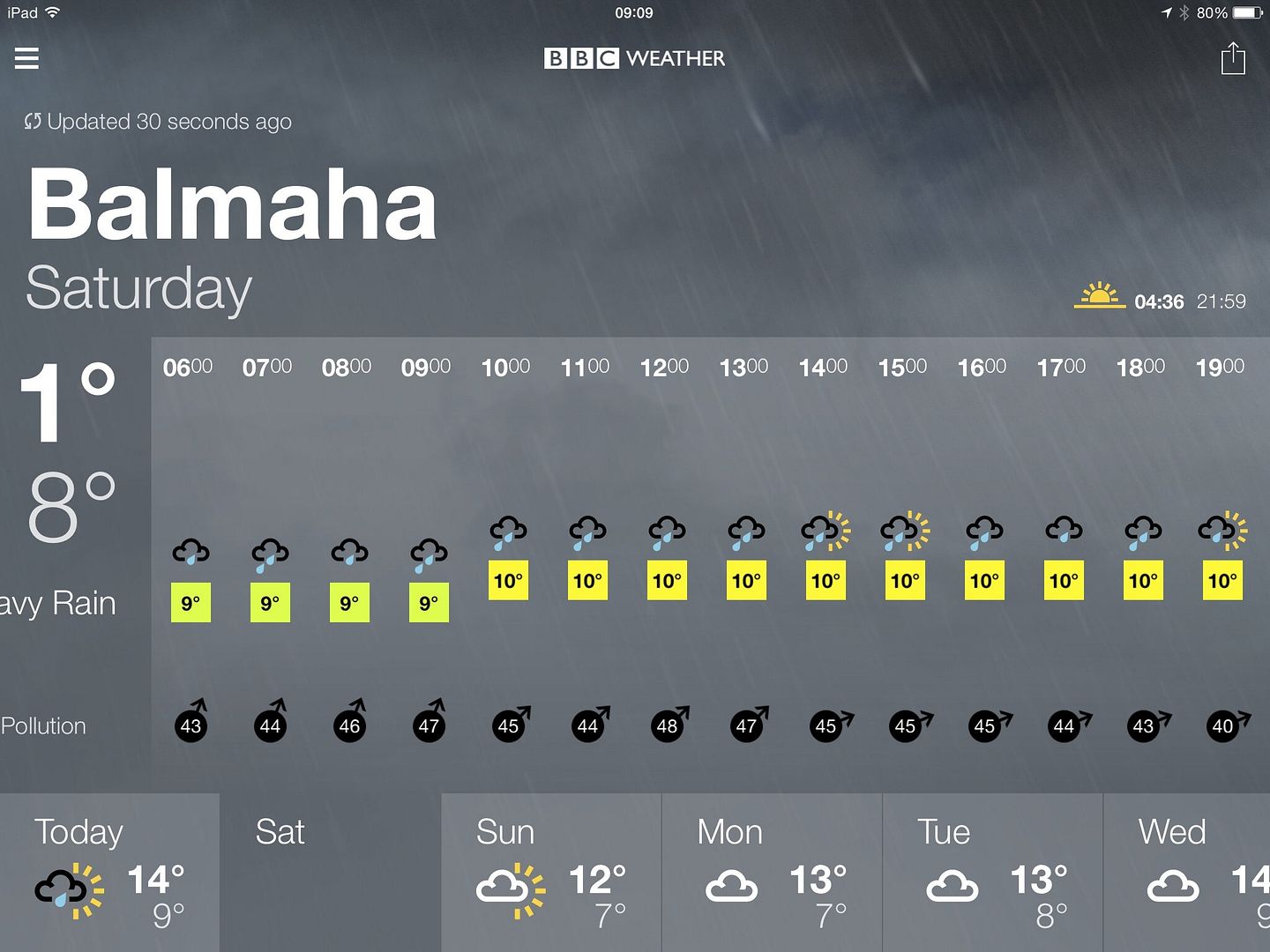 Well maybe not. At least the weather for Friday and Sunday was looking okay. The paddle in would be okay and the trip out easy. We just had to batten down the hatches for the middle day. Friday did seem to be like the forecast but as we got out on the water it was windier than forecast with way bigger waves.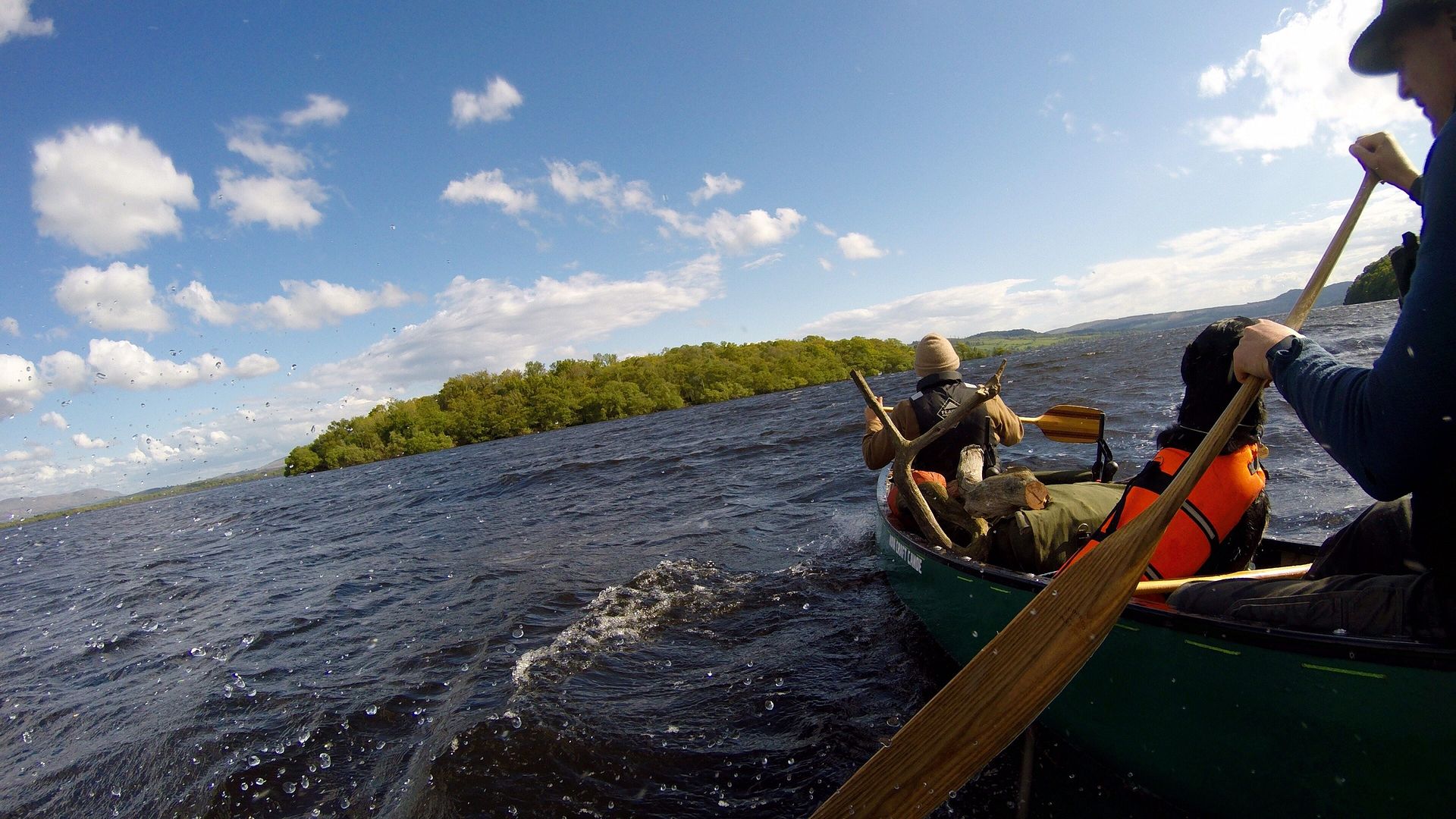 We tried heading round the side of Inchcailloch but got turned back by the wind and waves. A very rare occurrence for Russ and I. We headed round the other side and decided to just head to the nearside of the adjoining island.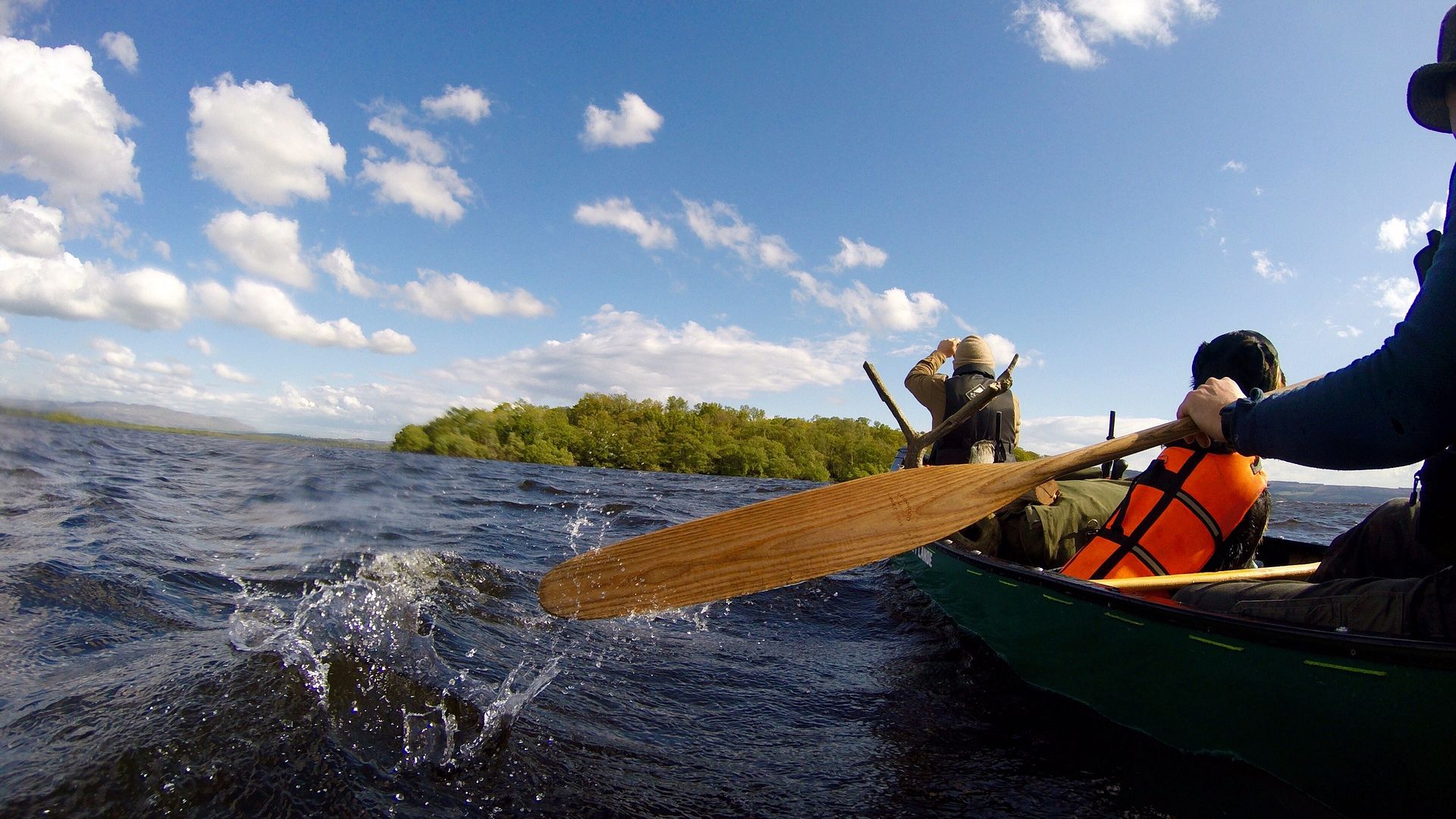 However as we were about to paddle across a group of fishermen in a small boat with an outboard landed where we were heading. They looked to be setting in to stay the night. Having made the crossing we managed to inch our way up the side of the island till we reached the relative shelter at the top near the campsite from our last trip.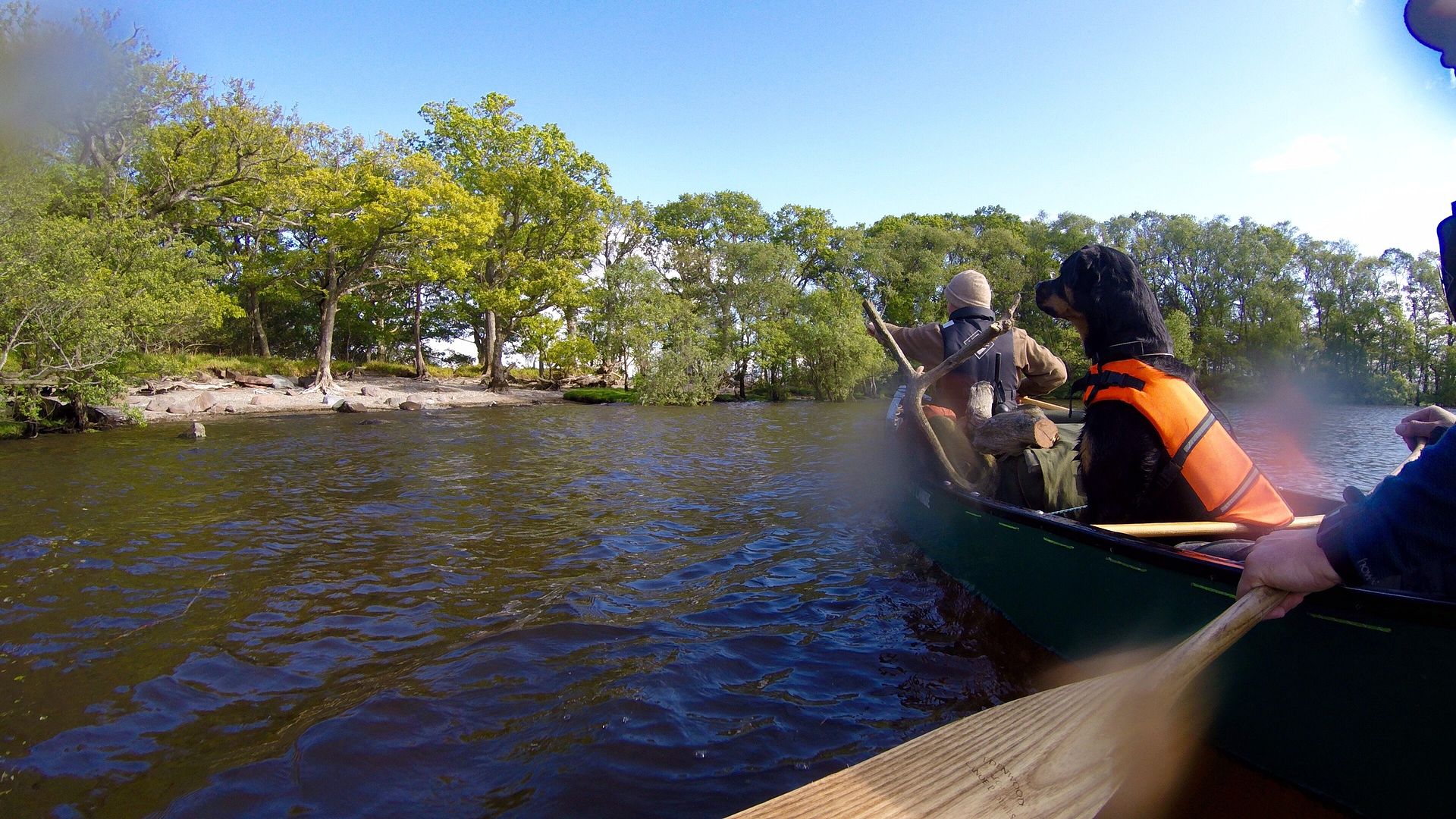 We had hoped to get further but the weather was not cooperating This is not a bad site just one we have used a lot. Once landed it was time to get camp set up. Cutting and splitting the firewood always seems to be a priority for us. We do like our campfire and I had a new firebox, a gift from Russ to try out.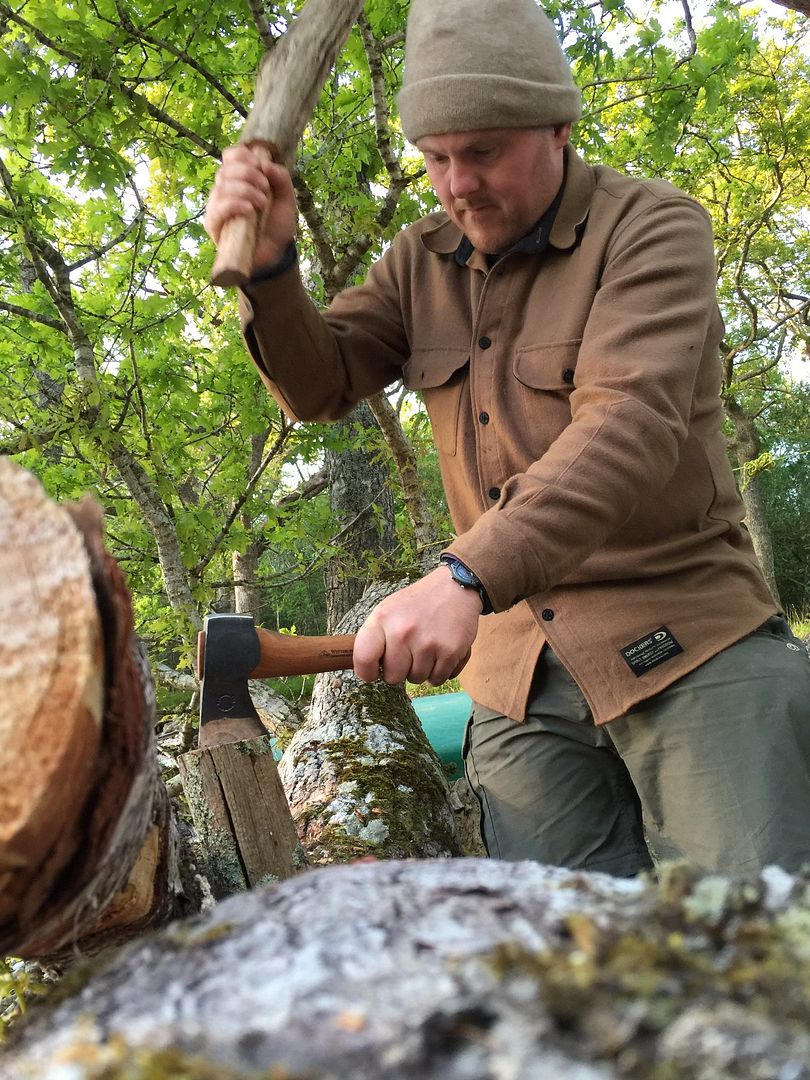 Sam currently has a broken toe which she seems utterly unaffected by but she felt her best contribution would be to weigh down my swag with the neoair in it to stop it blowing away.
With the camp set up and the fire lit it was time to settle down for the evening.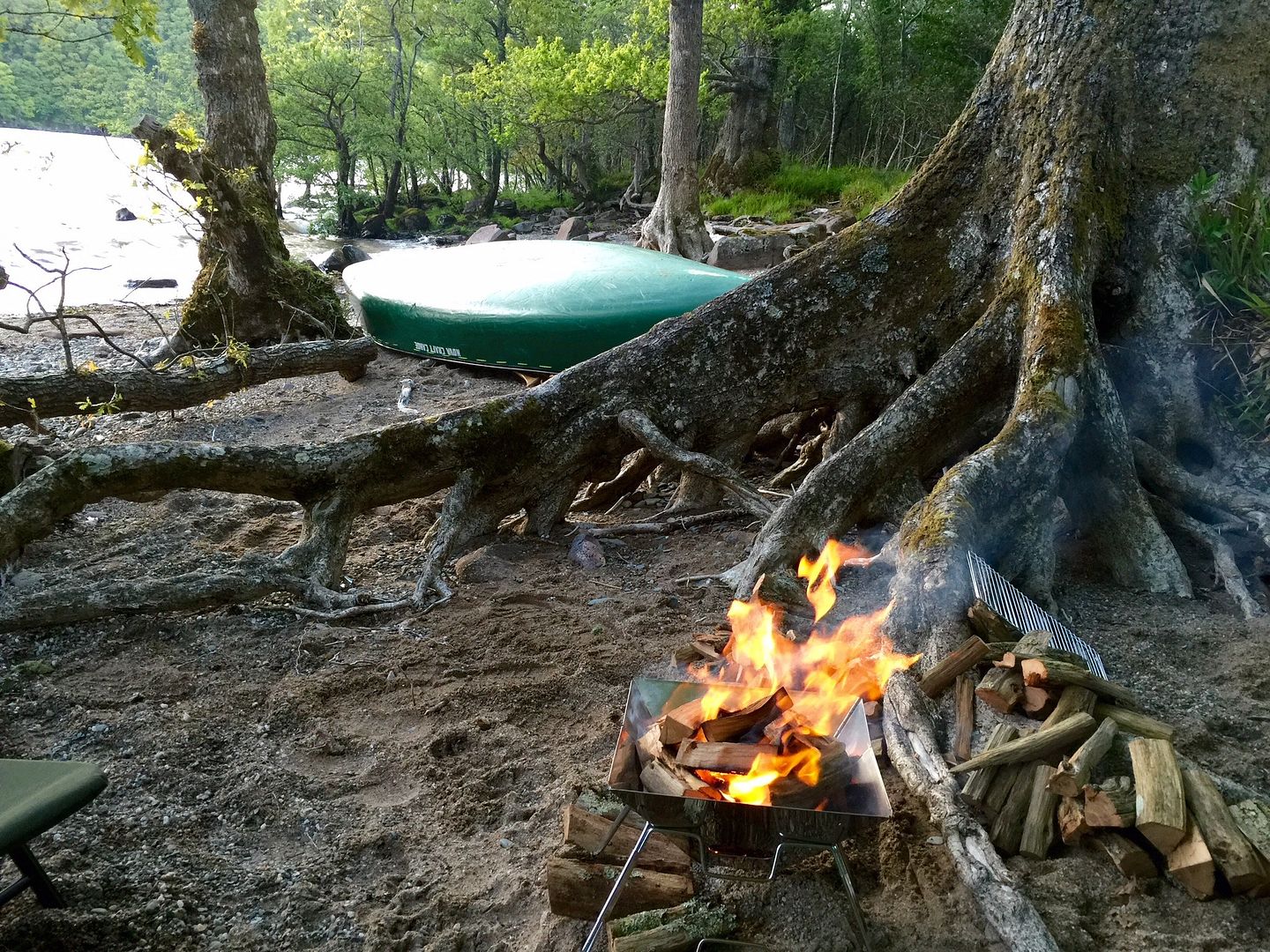 Having had most of our recent trips in winter it was strange to find that even at 9pm it was still light. It made it feel much earlier than it was..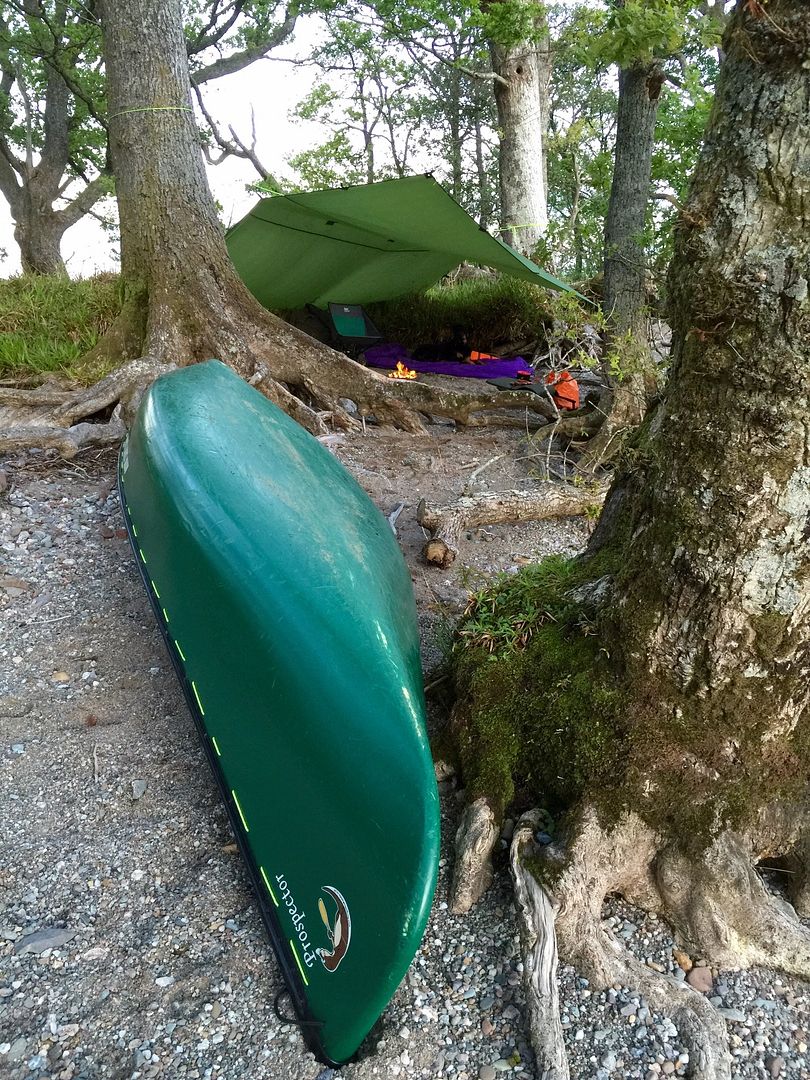 As I was sleeping in the canvas swag I had my tarp set up on the beach with the firebox near. Russ with his very not spark friendly goretex bivvy bag was a bit further away. Still there was plenty of room under my tarp for us to both sit by the fire and relax.
After a good nights sleep we woke to the forecast windy day with heavy showers. As we knew there was going to be no real paddling today we both took advantage and had a long lie. I have been experimenting with using a food flask and had added boiling water to a couple of Oats so Simple packets before going to bed. So when I first woke at 6am I treated myself to hot porridge for breakfast while taking in the view and then going back to sleep for another few hours. I have a windboiler stove coming that will sort out my hot drinks too without needing to get out of my sleeping bag and without carrying even more thermos flasks.
By the crack of midday Russ and I were both up and settled in round the fire while successive showers came and went.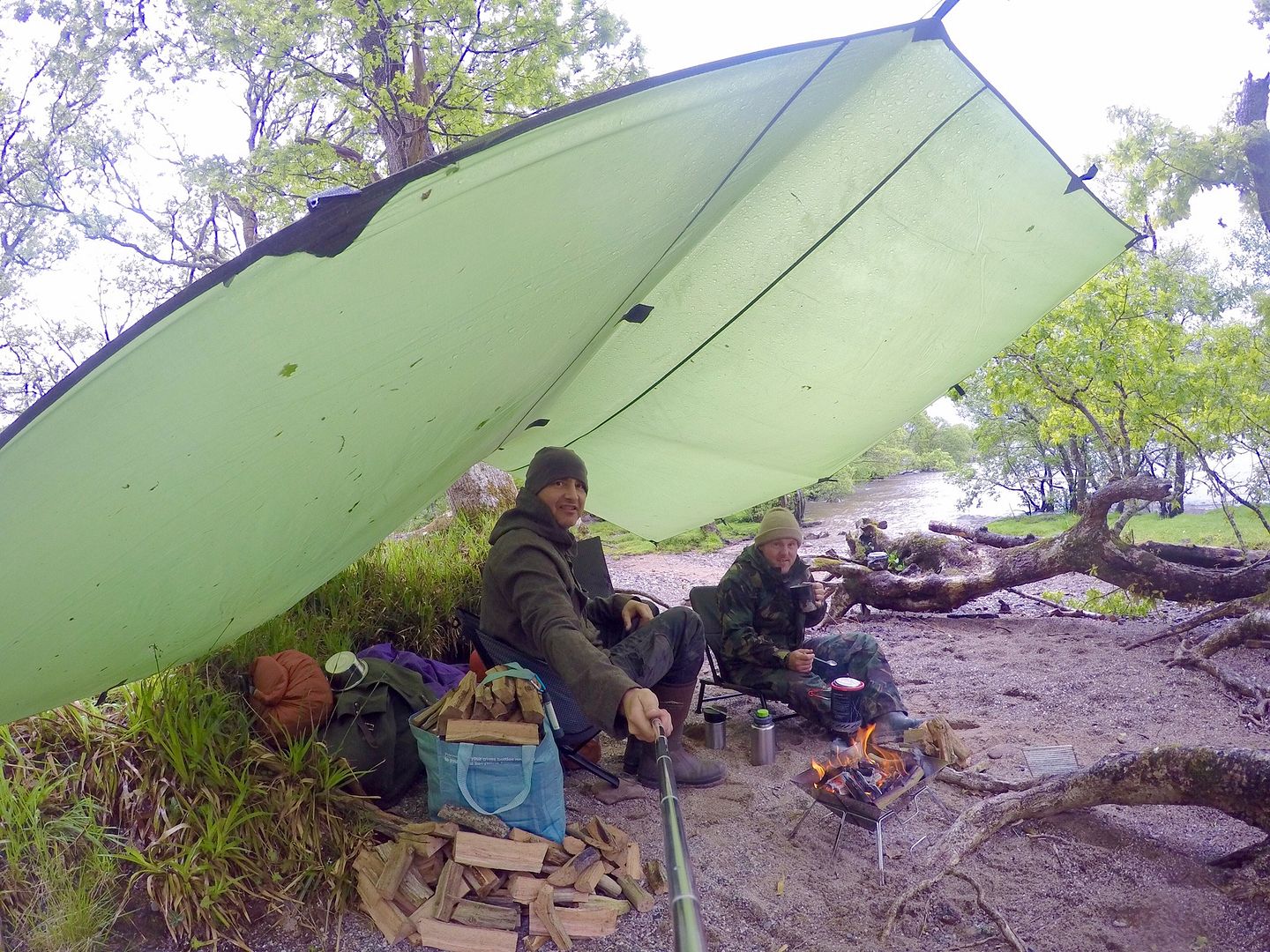 We gave the new firebox a really good workout. We may also have got some eating done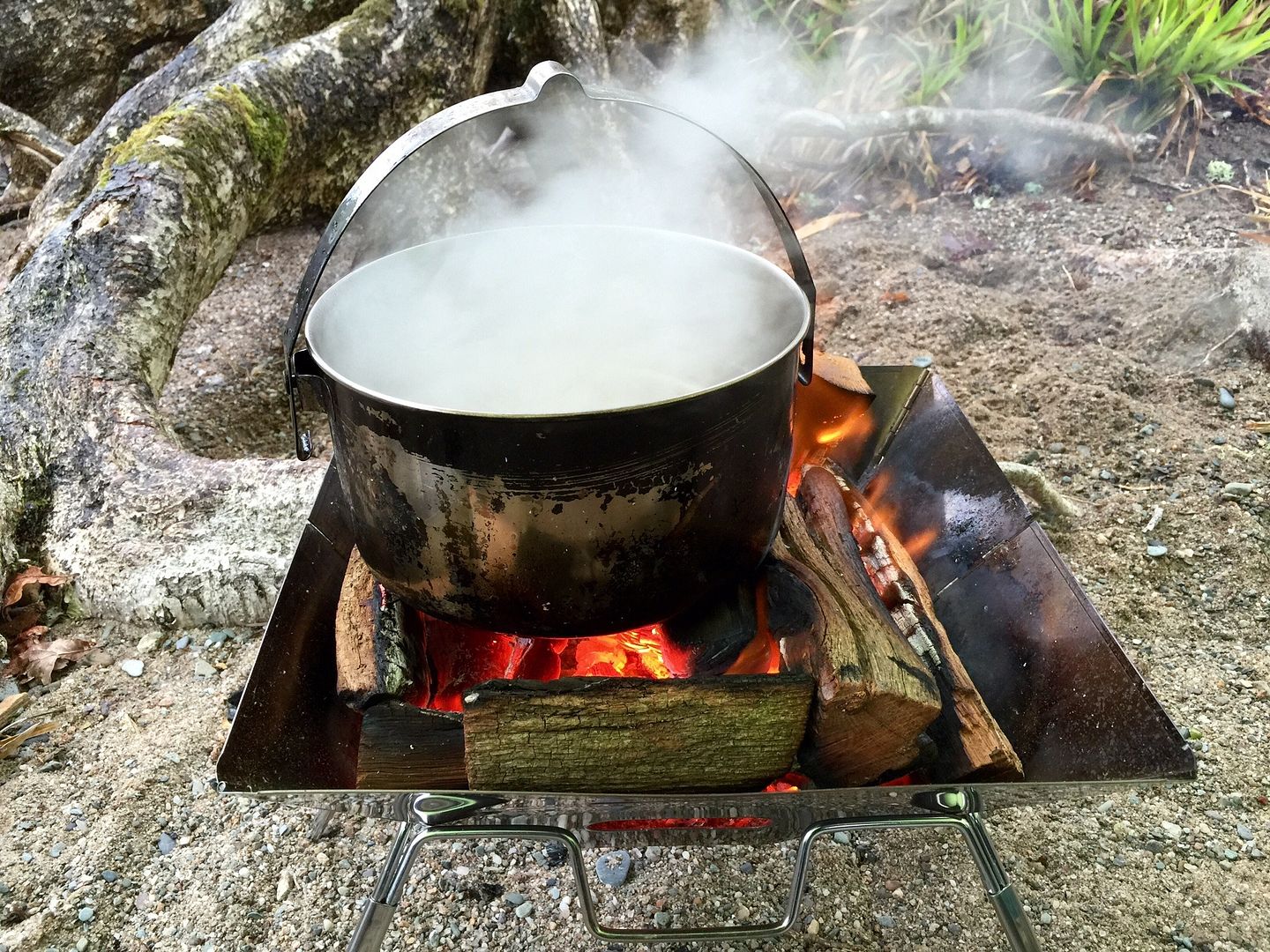 The wind was pretty constant but the rain came in heavy showers almost in a predictable pattern. I've not been getting near enough paddling in so decided that during a break in the rain to get out on the water. After all a 17 foot Prospector is the almost perfect craft to solo in 24 mph winds with gusts up to 45 mph and large waves built over a long fetch
We rigged up the GoPro to take video and pictures in case Russ needed evidence to prove he had not just killed me and buried my body on the island.
Actually the paddling was not too hard, until you popped out from the headland, then things got pretty hairy all of a sudden.
You'll note I did not take Sam with me. 32KG of unpredictable ballast was not my first choice of cargo and Russ felt he would be better suited to a filming role from shore
Sam was still weighing down my swag when I get back. Apparently she is also a big fan of the Neoair All Season.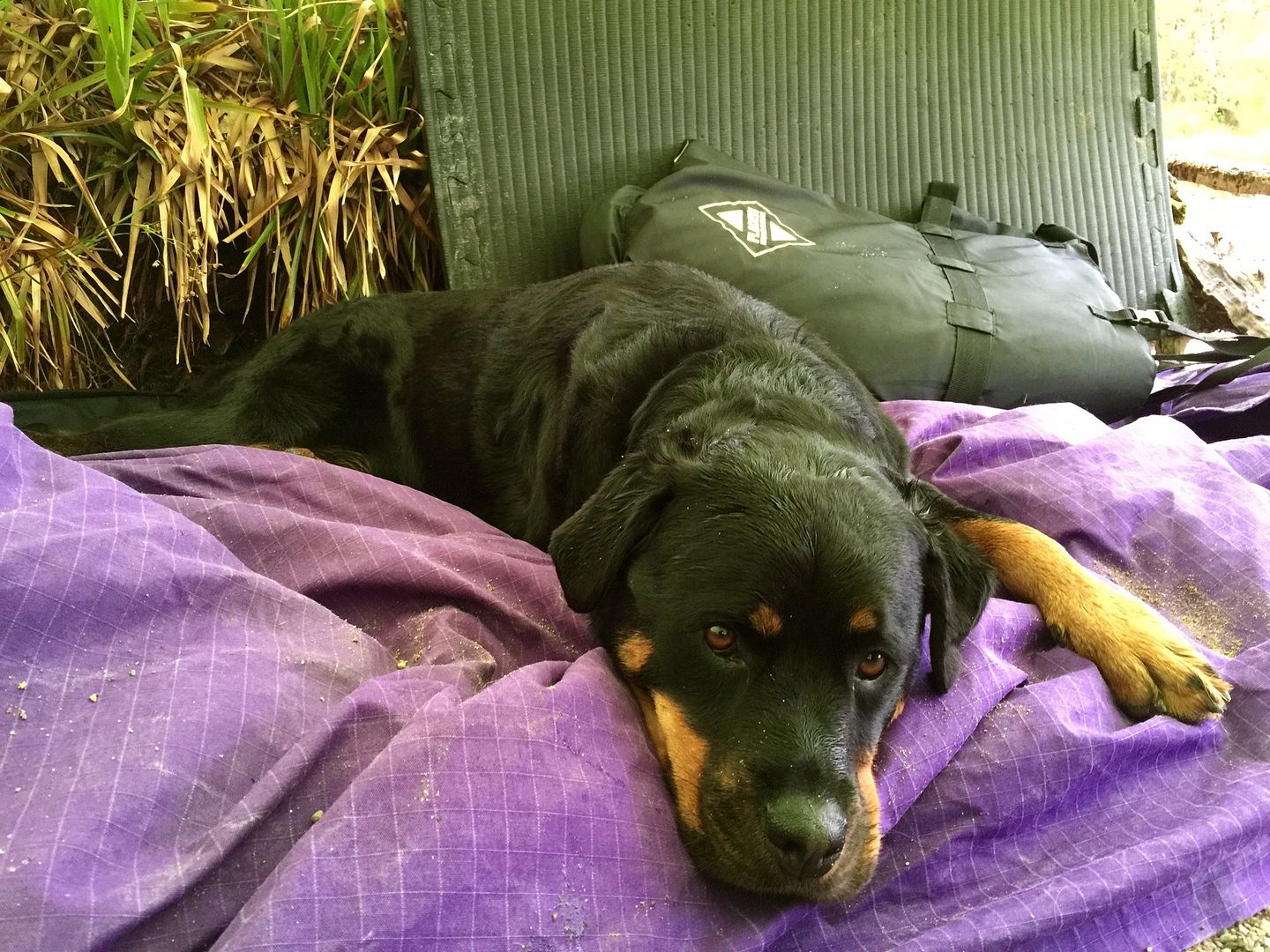 Back on the island we also did some exploring between showers. The vegetation was starting to grow but had not quite made the centre of the island impenetrable as it can get during mid summer.
There is a good mix of old and new trees with a lot of deadwood and ivy.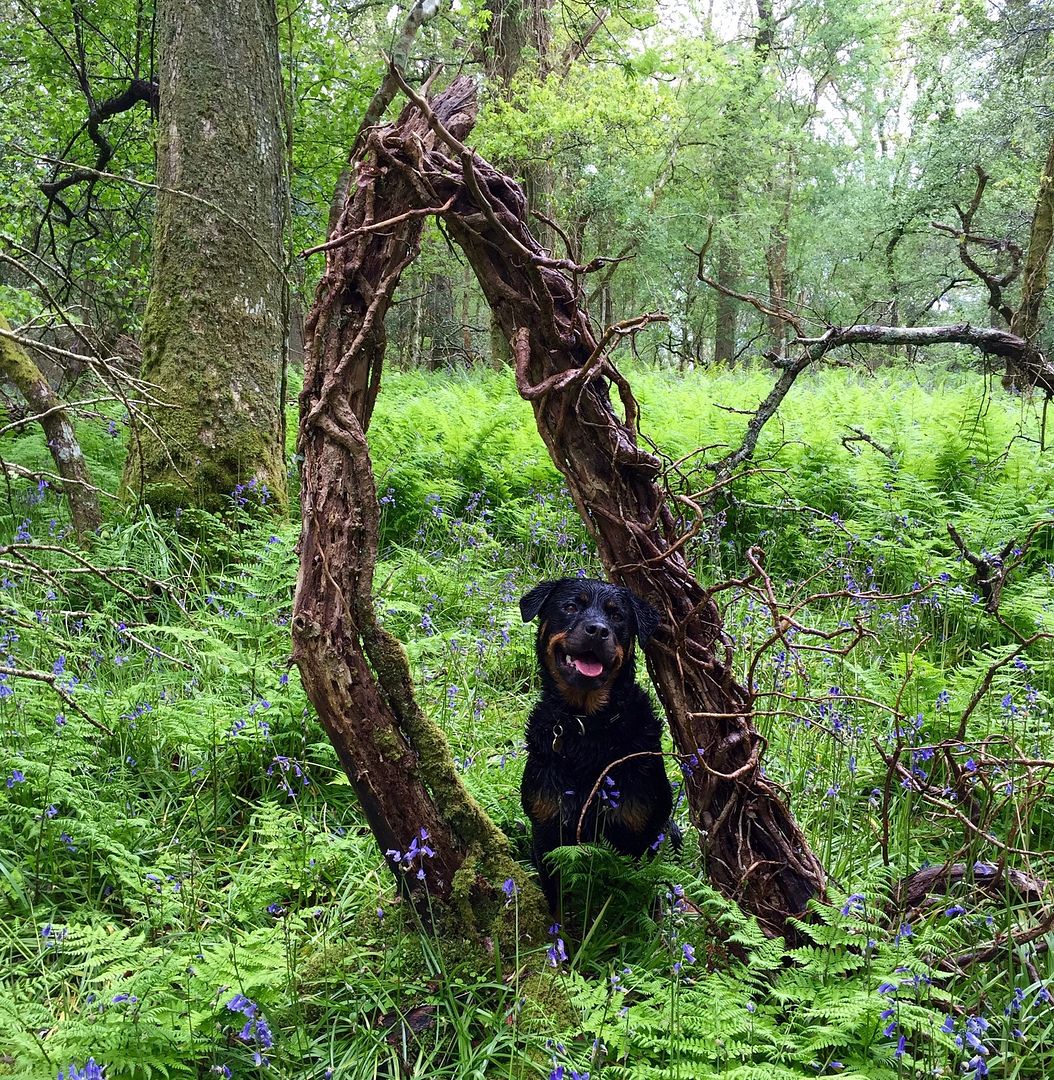 There were some signs of deer on this island but not many. We have never seen actual deer on this island but almost always see them on the other islands. The birdlife was pretty active with lots of birdsong. I'm guessing these were thriving on the caterpillars. There were gazillions of caterpillars. They were hanging from silks from trees, crawling over our clothes, tarp and gear. Everywhere you looked. They were all pretty small but what they lacked in individual size they more than made up for in combined biomass.
As dinner time came round the rain showers became less frequent and the wind seemed to ease a little. We settled down to dinner. Sam, as ever, keen to know if Russ needed any help.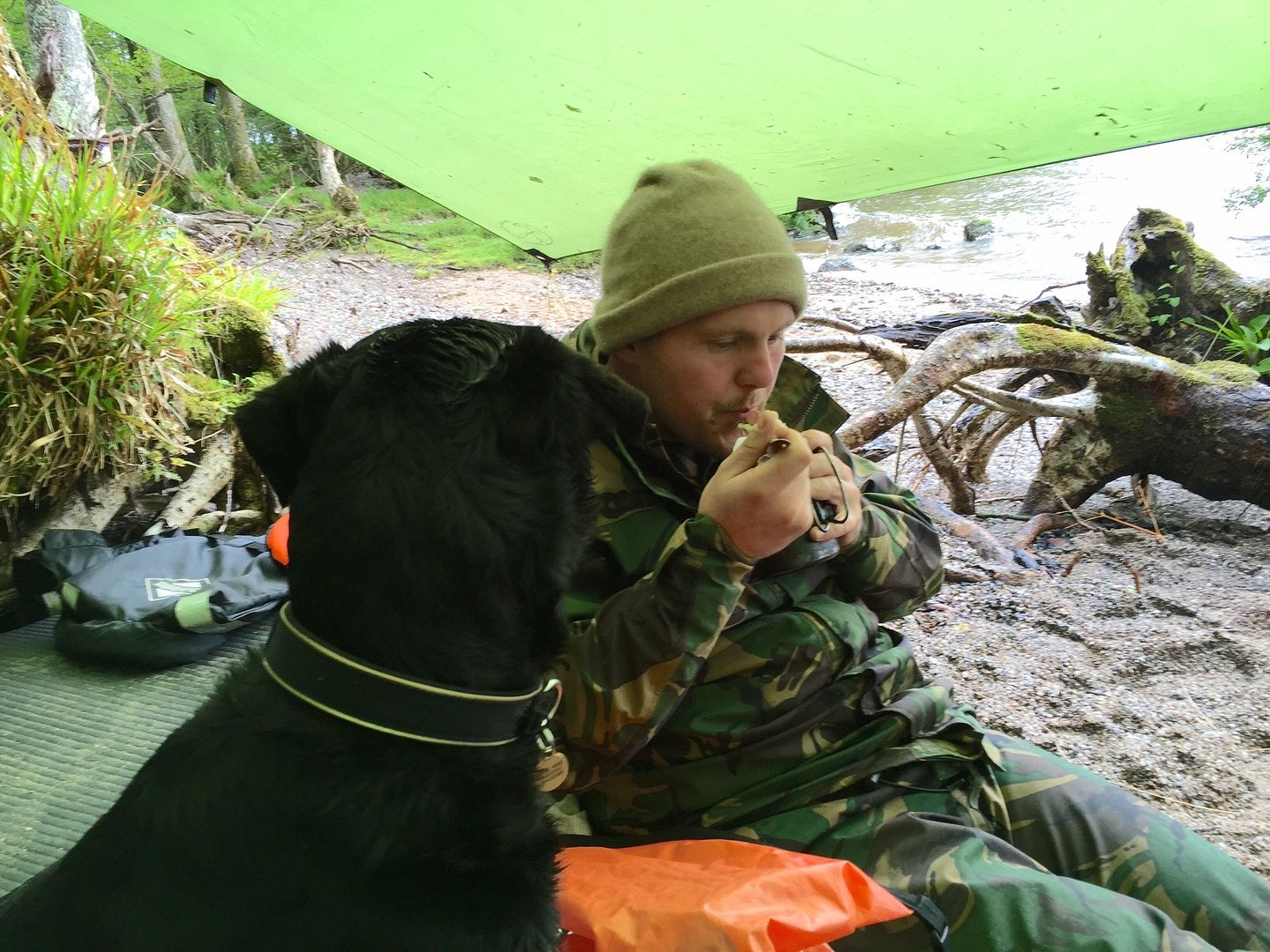 Unexpectedly the wind started to build with ridiculously strong gusts as we were going to sleep. We moved the canoe to form part of a windbreak and Sam got her jumper on to help keep her warm.
From about 11pm till about 2am we had gusts of wind far in excess of anything we have been out in before and we have been out in some pretty wild weather. I had a couple of guy lines pull out and need reset and 3 inch L shaped tear form in my tarp from the strain. I was really expecting to lose the whole tarp but with some readjustment to reduce the profile it all held good. From about 2 am it all calmed down a lot and by the time I was enjoying my now traditional 6am hot porridge the weather was sunny with just a strong breeze blowing.
Still it had been a restless night and we were in no rush so another lie in was had before getting up and packing. All the time we were packing up we were treated to a cuckoo calling from Inchailloch.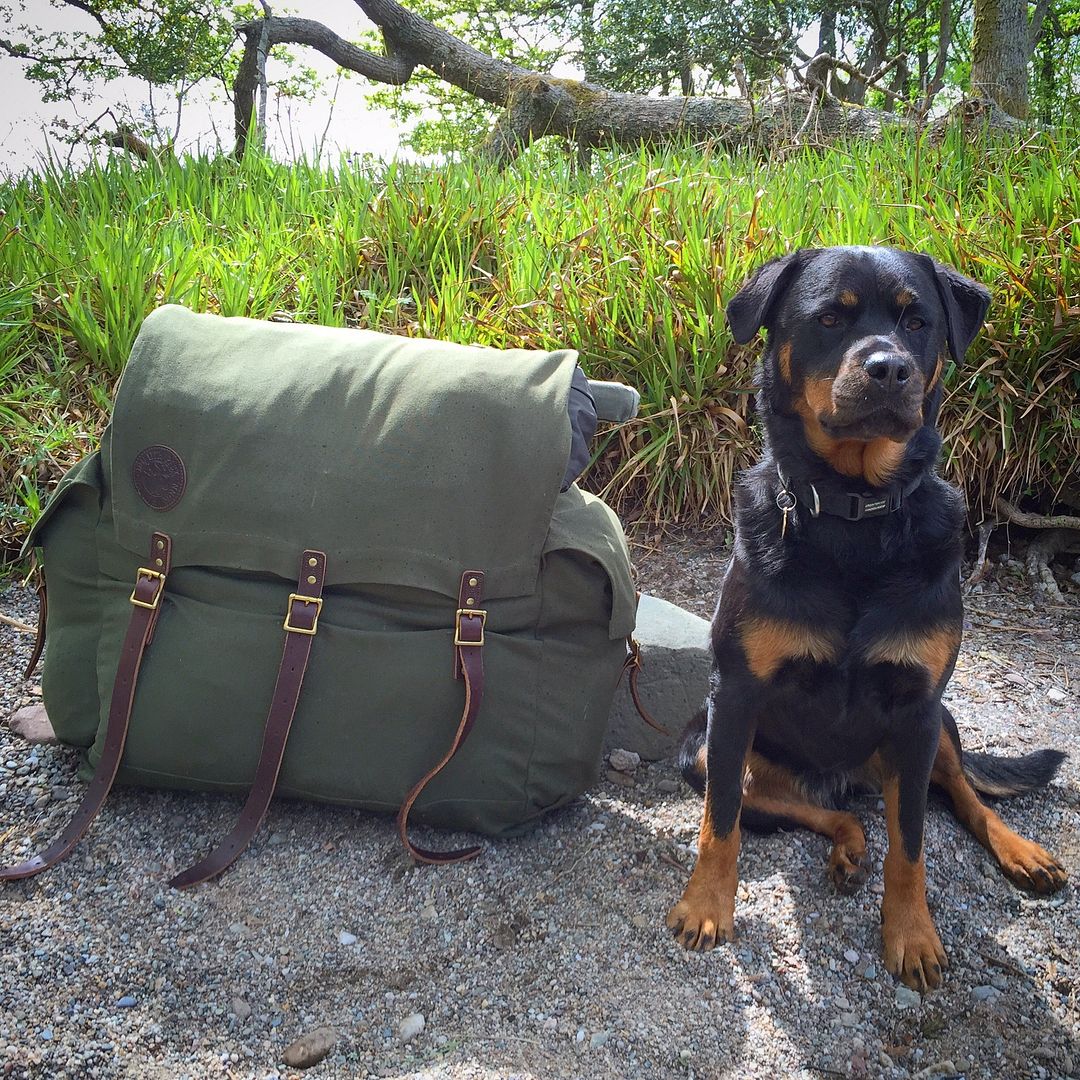 It is a big pack and no argument but I am pleased I can now fit everything in just one pack. That includes the swag, my chair (the thermarest Treo), Sam's tent, which never got used and all the usual tarps, clothes food, stoves, pots etc etc. Hopefully I can keep trimming and reducing bulk a bit.
Eventually it was time to leave.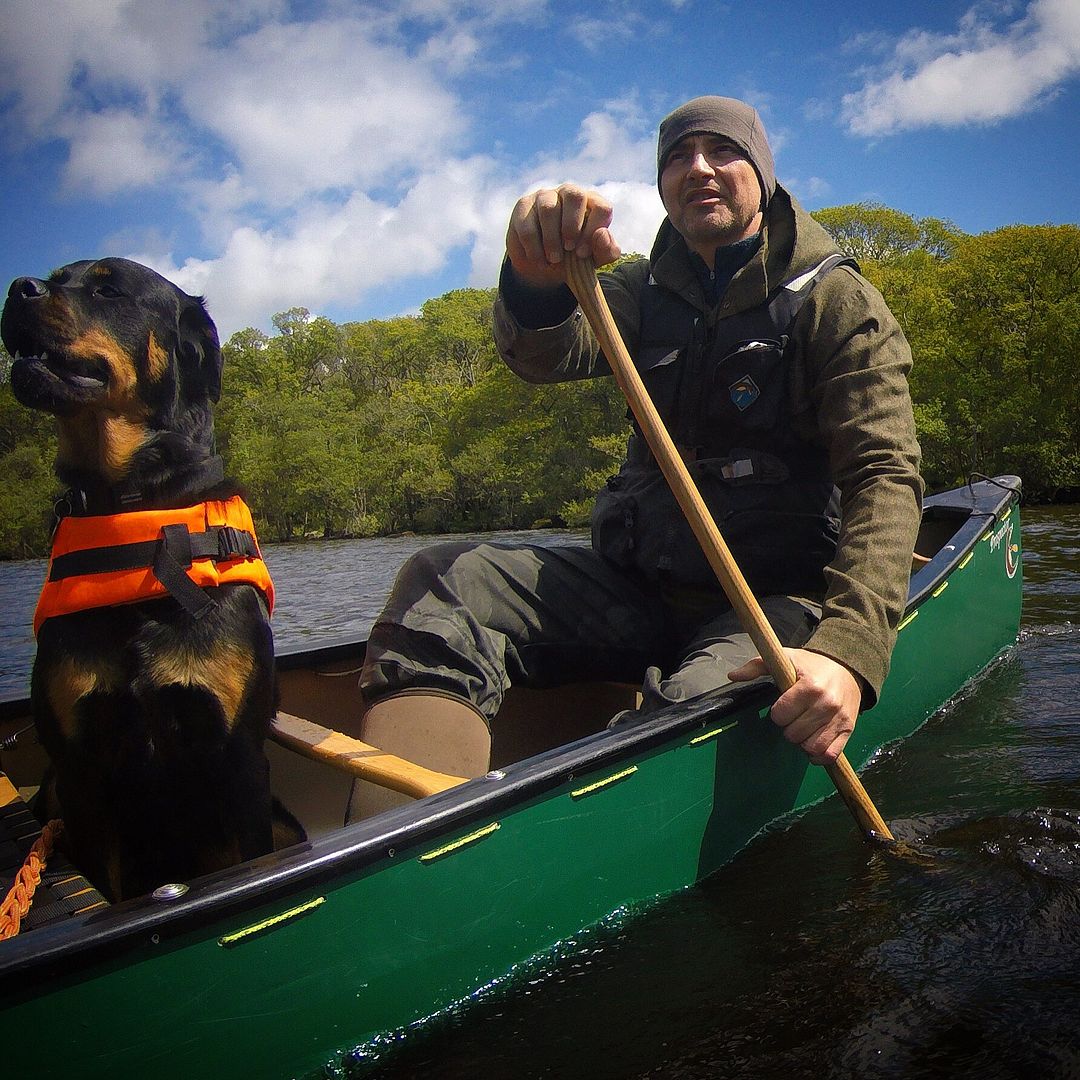 It seemed weird to be paddling in such relatively calm conditions and in the sunshine too.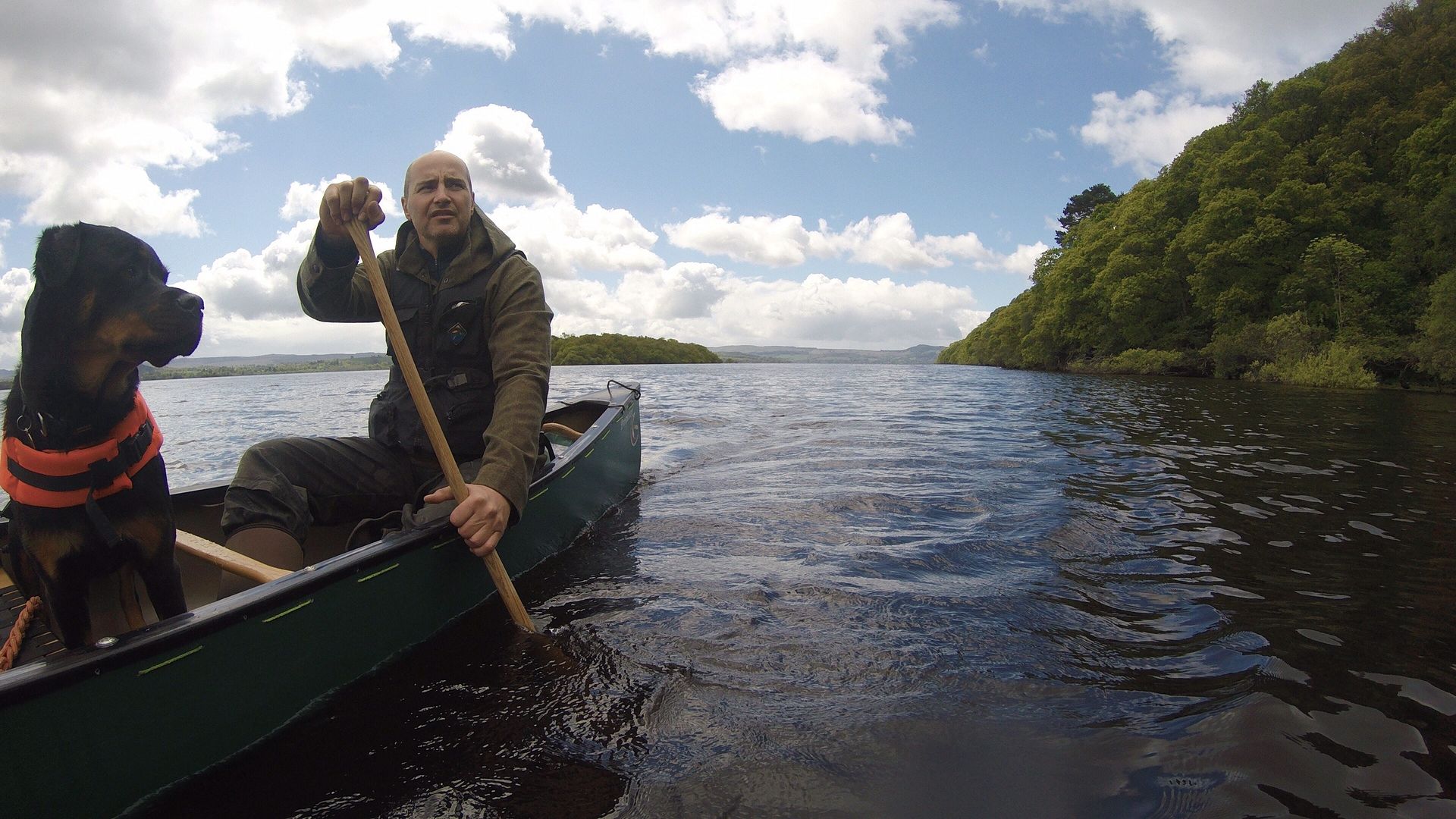 As it turned out there was still some rough water but only for the short crossing from the bottom of Inchcailloch to Balmaha. Back on land we loaded up the car and treated ourselves to a coffee and a slice of Rocky Road from the coffee shop. Despite the weather it was another great trip. We need to see if we can squeeze in another trip while it is still summer to see if we can actually get out in some good weather.
I also took a lot of video clips on this trip so will try to edit together a video blog when I get a chance. i'll post it here when it is done.