In the hope to free up some cash I'm thinning out some bits, as a result some of my cattys need to go.
1) Axiom Ocularis in Red
Used a handful of times but the ocularis plugs just isn't for me.
No fork hits or drops.
Spare set of plugs.
No Bands Fitted.
£
Dimensions:
Height- 6"/155mm
Width(outside forks)-4"/100mm
Width(inside forks): 1-9/16"/41mm
Weight: 2.2oz/66gr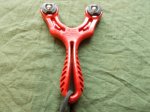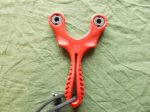 2) Gamekeeper John Pocket rocket 3 (I think)
Bought when this model first came out, used a bit at the time but sat in a draw for years.
(Still had the original bands on it which I've now removed as they'd perished)
No fork hits, good condition.
SOLD
Via PP posted 2nd class recorded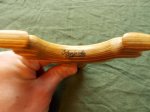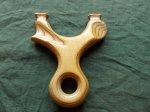 3) Joe Roberts S1
12mm Ally core, rounded tips, Oak handle.
Bought a couple of months back along with one with sloped tips, decided to keep that one so this one needs to go.
Only used 2-3 times, no fork hits. 25-20mm .7 precise used bands fitted
£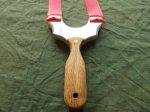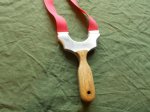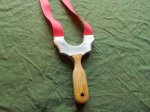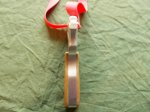 Any Questions via PM please.
UK sale only please.
Thanks for looking
Last edited: