Hello friends,
Decided to sell my Casstrom Woodsman and Lars Falt Lock Back folding knife, as part of gear changes. Both have been barely used, just a bit of indoor light carving duties. Bargain as they are in top shape.
Woodsman is currently retailing at £135, and am selling for £100.
Lars Falt is retailing at £105, and selling here for £80.
Sensible offers welcome.
Check out the Natural Man website for deets on both knives.
Photo below also shows a Lars Falt bushcraft knife, which has been sold already.
Payment is via PayPal
Postage is £5 (recorded delivery)

Happy bushcrafting!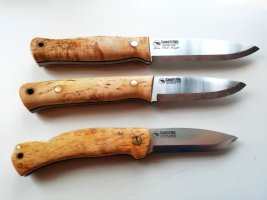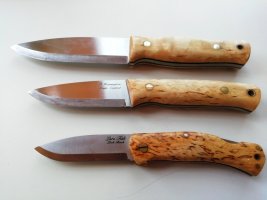 Last edited: