Bushcrafter (boy, I've got a lot to say!)
In the true mountain man way Bodge traded me a lovely cast iron pan, wanting in return for me to make a bucksaw for him.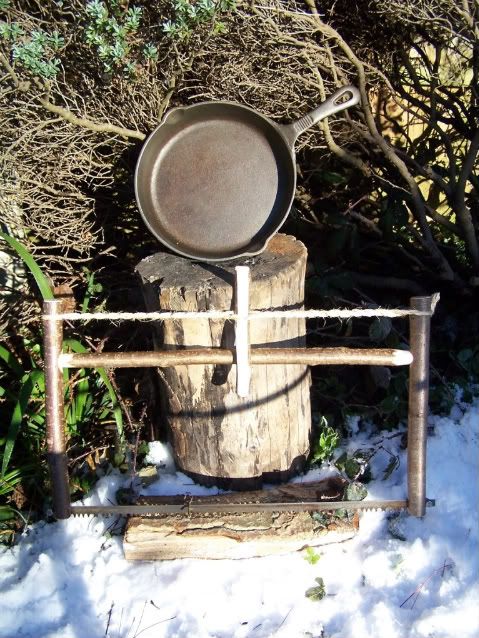 Always wanted to make one, so I'll have to make another now for me! The wooden handle was a joy to use this morning as it was far warmer than my metal modern one, and just as good at cutting.
Think I should have lowered the brace a little looking at the picture, but it seems to work well and I wanted plenty of clearance for the larger pieces of firewood.

The wood is Hazel and the cord is sisal. Very easy to make, give it a go, there's plenty of info on t'internet.
Just in case everyone has one at the next meet
...
Addo