Bushcrafter (boy, I've got a lot to say!)
Had a play with this Modified Nimblewell / Nomad stove that ive had for a while. To be honest ive always found wood stoves / hobo stoves a real pain to cook off, boiling a brew the best and quickest at 3 minutes but gentle long cooking not so so I've tweeked it best I can.
Loads more air holes added and after starting with feather sticks and thin to thick kindling, on went a generous layer of home made charcoal, and some baking to really test it out.
First off a small loaf. Made a small oven using a small billy lid sat on 3 stones as in Ray Mears Tracks inside a large billy with the lid on, and sat the dough on some flour. I've done this before with yeasted bread over a trangia which was effortless and yummy, but thought this would be easyer(ish) Took about 1hr 20 mins so 4 reloads of charcoal.
The taste tester happy that this one wasn't burnt.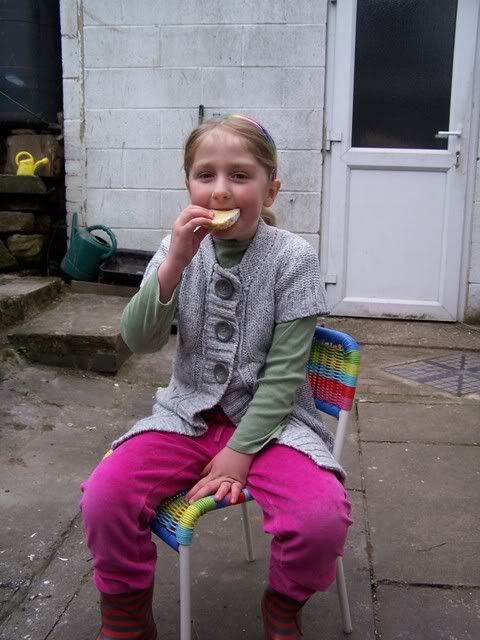 Last few bits we were jammin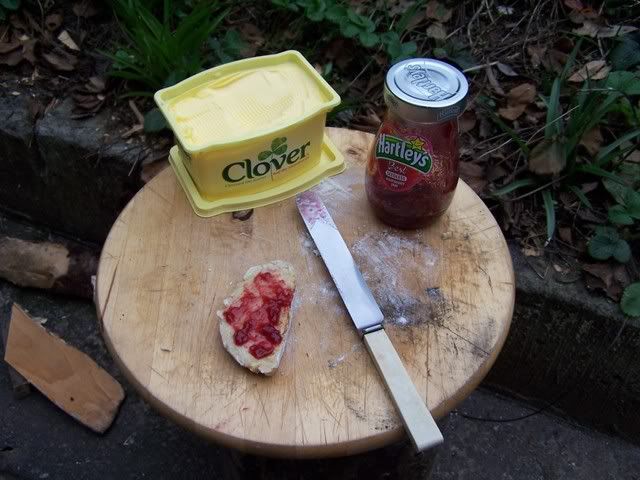 One more done in the pan, this one took half the time and charcoal and was just the same really, but needs lifting above the heat now and then to stop burning, so I recon as I wont have the grill most of the time, I'll use 4 upright green wood sticks to support the pan. This one we dipped in golden syrup
We had loads of Hot chocolate and Tea too inbetween other jobs, so all in all I think the stove is a winner.
It fits a trangia burner if needed, easy to fuel up with longer bits of wood, fits with any cook system ie for 1, 2 persons or just a brew mug as it goes in the side pouch of my bag and only 400g too. The only down side is esembling when its minus temps as that was the reason I stopped using, but I'd probably just take the trangia set up or have a proper fire.
Cheers,
Addo