Hey all,
I'v recently found this knife in the house, i believe it came from an old army surplus shop that used to be near us but i'm not too sure. The handle is plastic and in the pouch there was a very small emergancy snare and fishing kit. I havn't measured the blade but at a guess its about 5-6 inches.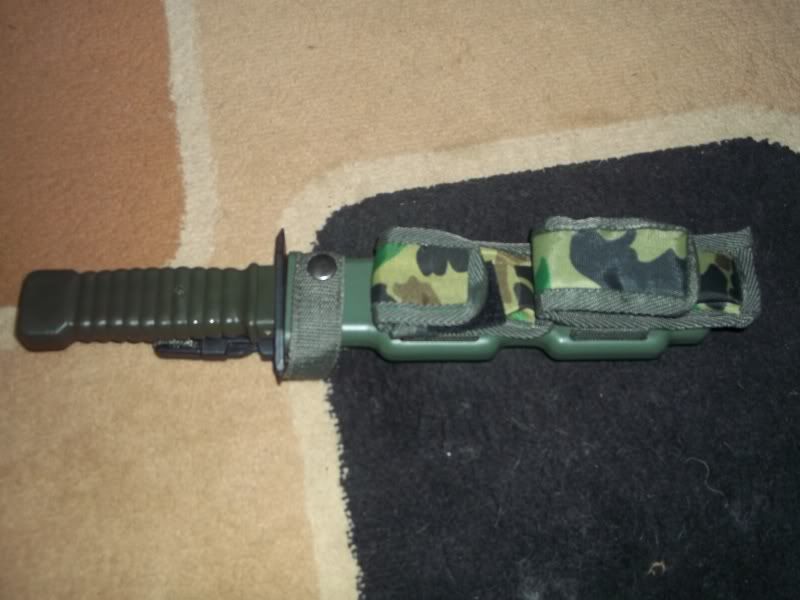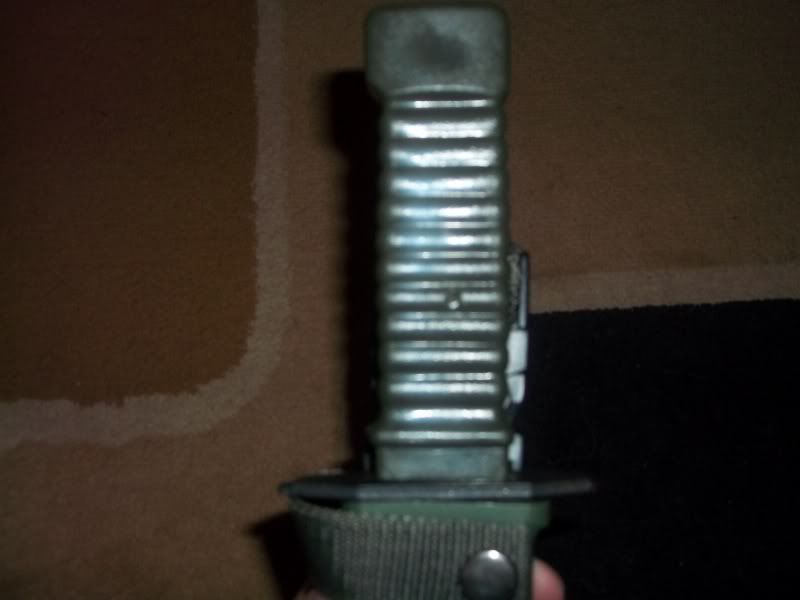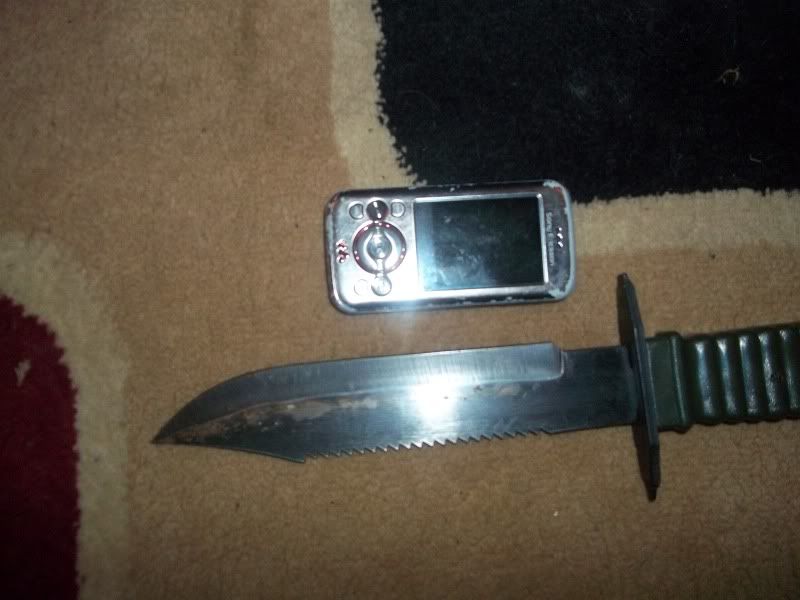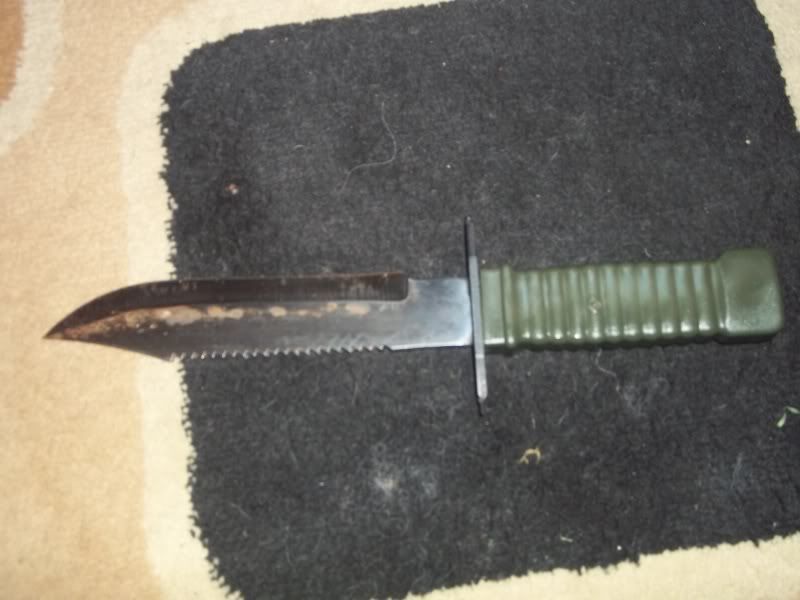 Curiosity has gotten the better of me and i'm dieing to know what it is. The blade needs a bit of tlc.
thanks for looking any info at all will be helpful.