So Friday despite the showers, Resnikov, me another mate revisited our Permissioned wood.
It had been a month since our last visit and the good weather had certainly promoted growth. The Canopy what far fuller and so supressed the daylight more than before. It was strange sitting in a dark enviroment and being able to see beautiful sunlight surrounding the wood!
We have been lucky enough to gain this permission, and now are really established in our area of camp, this we were quick to get set up (Same trees as last time to hand from!)
Apologies for the quality of pics...!!
Mine..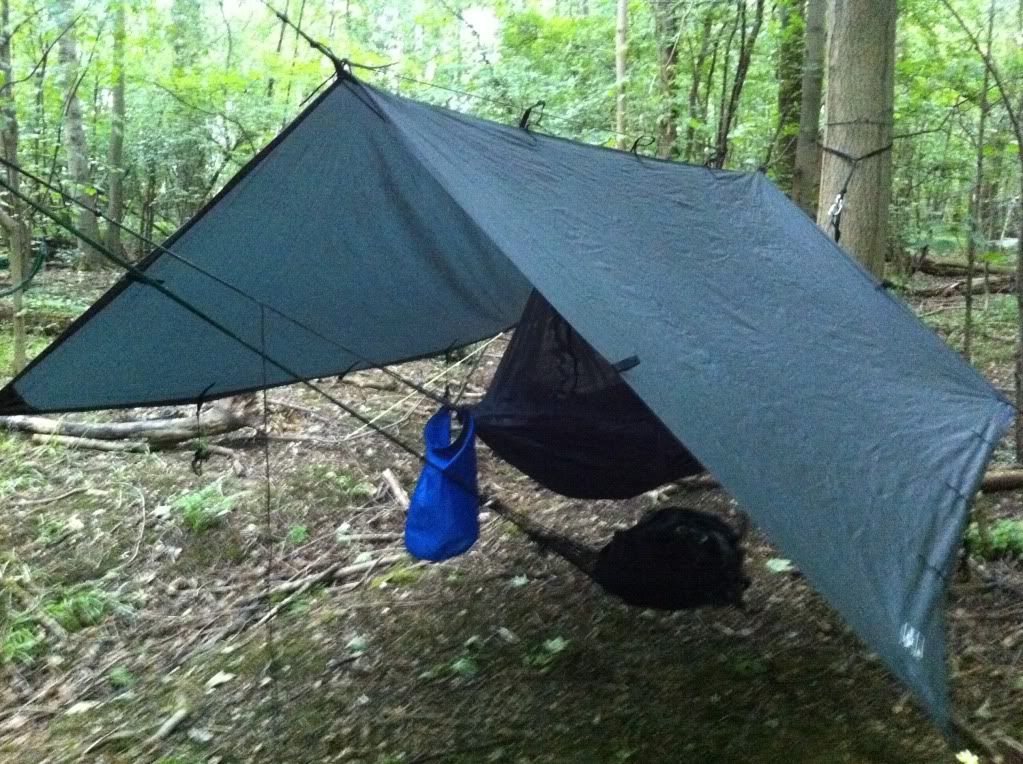 3 Lines, 1 for the tarp, 1 for my hammock and 1 for the storage hammock. Big thanks for Resnikov for the great work on the Whoopie Slings! They work a treat!
Our Friend using some of Resnikovs other kit!
and resnikov sporting the Tarp from the Group buy...
Because we have this permission we have been able to build an ongoing log pile, find some decent logs to sit on or lean up to, and find some rocks to enclose the fire. We found the rocks work well as they contain the fire but also conduct heat to assist with cooking, and warm the Claret!!
...... as you can see....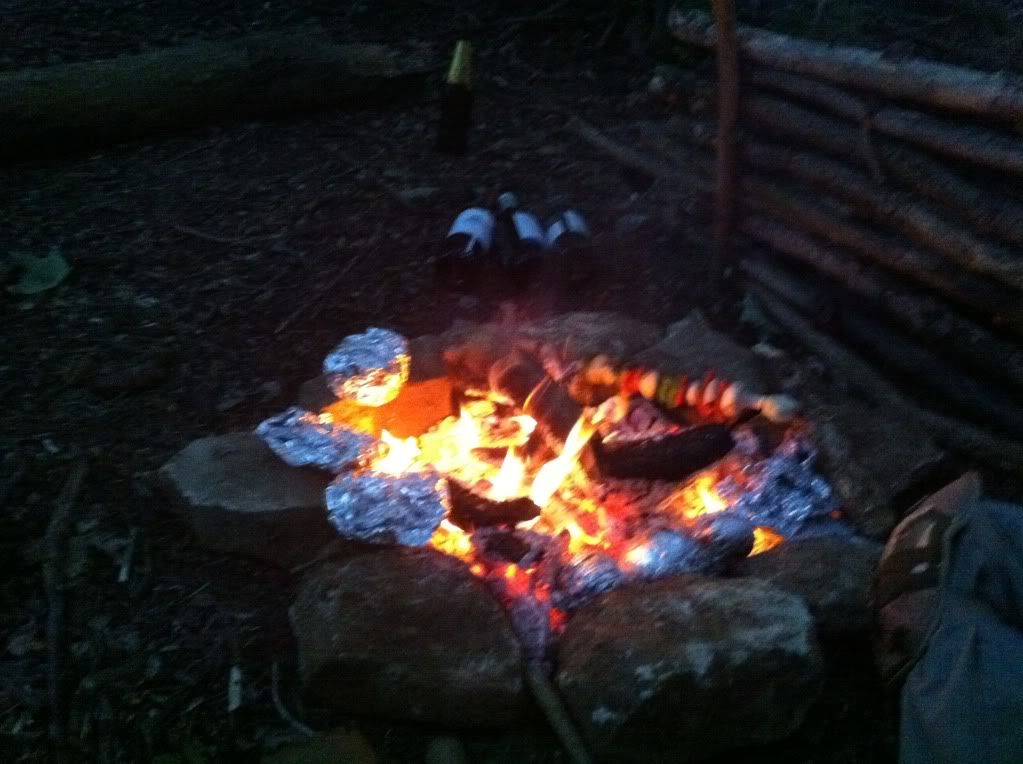 Was a good night expect when I thought i'd lost my RM Mora.......which turned out I had left with the food!!
Now looking to the next one, may start to do some carving and Furniture building!
Last edited: