For sale is my Alan Wood "One Off Bushcrafter".
That's right this is a one off by Alan.
All the details are on its birth card in the images.
I picked this up a couple of weeks ago over on another forum. It was bought in as new condition although it is now being sold in used condition. It needed a sharpen before I went on to lightly use it. It is now nice and sharp.
It came with a patina finish by Alan which I removed.
It still has some of the grind marks that Alan leaves on the scandi bevel when he finishes/sells a knife. He finishes the scandi bevel slightly concaved from the belt grinder. I have given it its first sharpening so some of Alan's grind marks have been removed and the rest will be removed on the second or third sharpening like on many scandi grind knives.
I'm only selling this as I have been hit with an unexpected bill.
I'm asking £210 by bank transfer shipped by Royal Mail Special Delivery.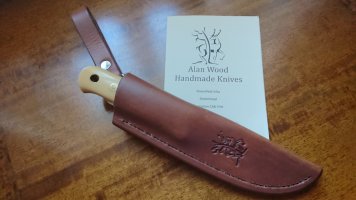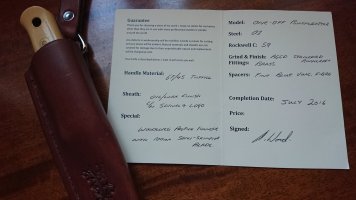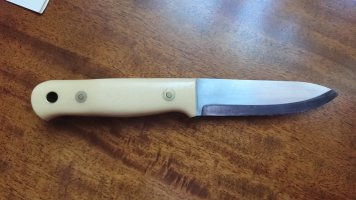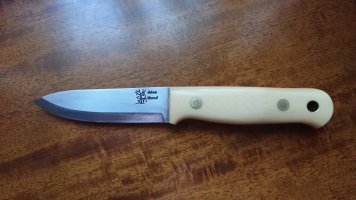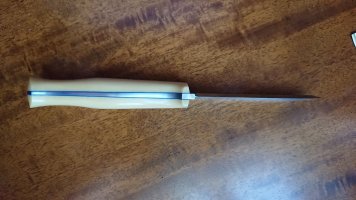 Last edited: