Bushcrafter (boy, I've got a lot to say!)
I've made this for SWMBO for all her hard work on my site and its her Birthday soon too. Sheaths on its way as soon as Ive finished the Scandi KITH.
Its my first forged stick tang from car type coil spring, with Mazur birch, Leather from an old jacket nickle silver, and local birch burl. Buffalo horn bolster and pommel. Ive let the tang come though the end and peaned over. Unfortunetly the Mazur dyed almost as dark as the burl, shame as I wanted contrast, but never mind.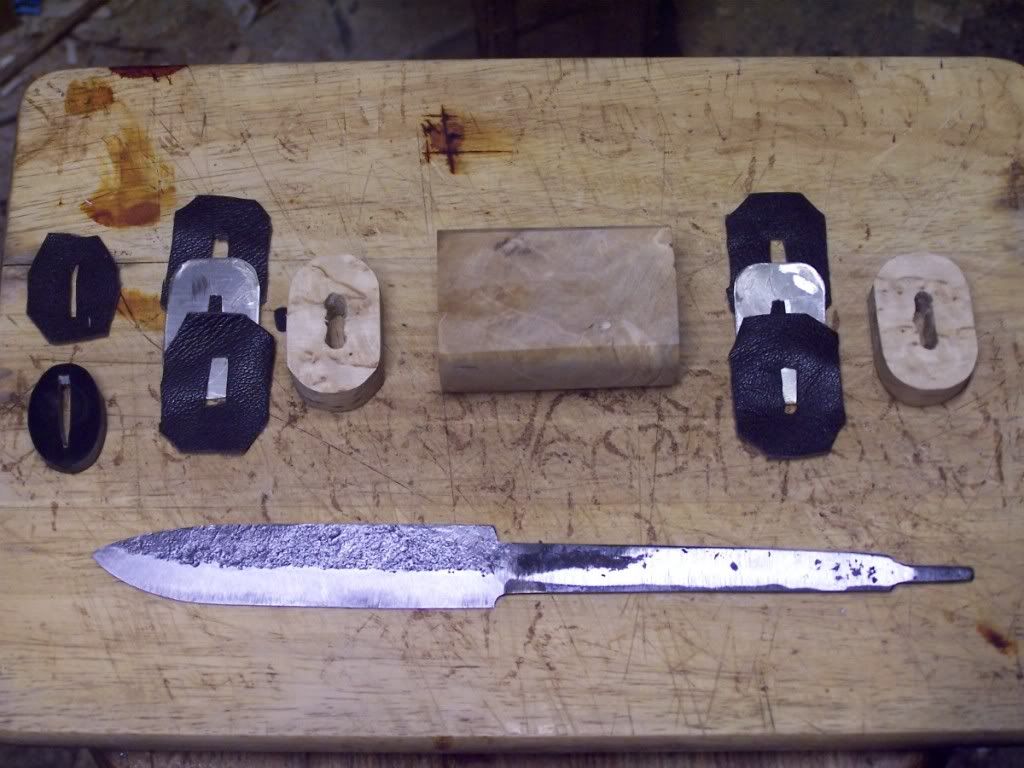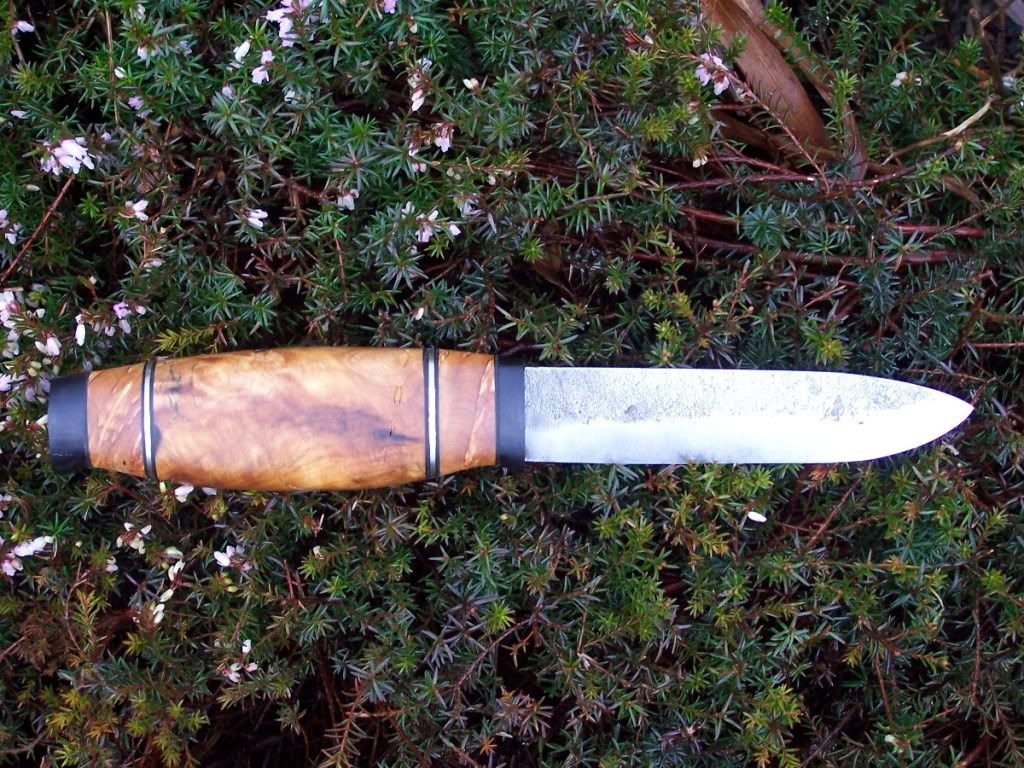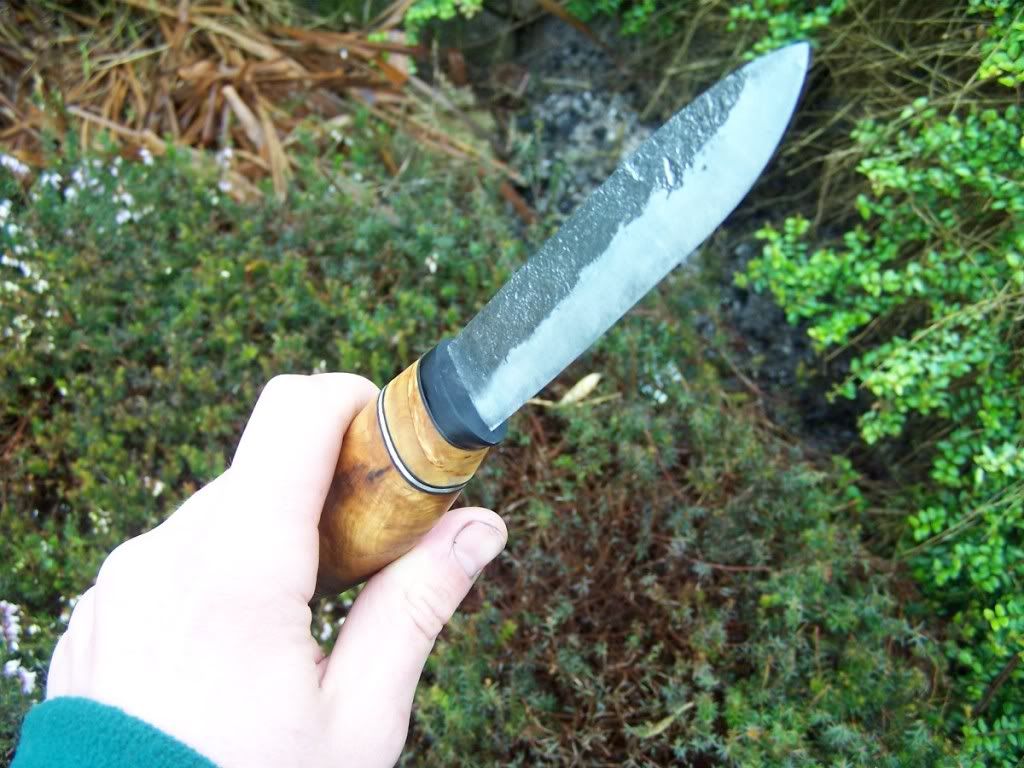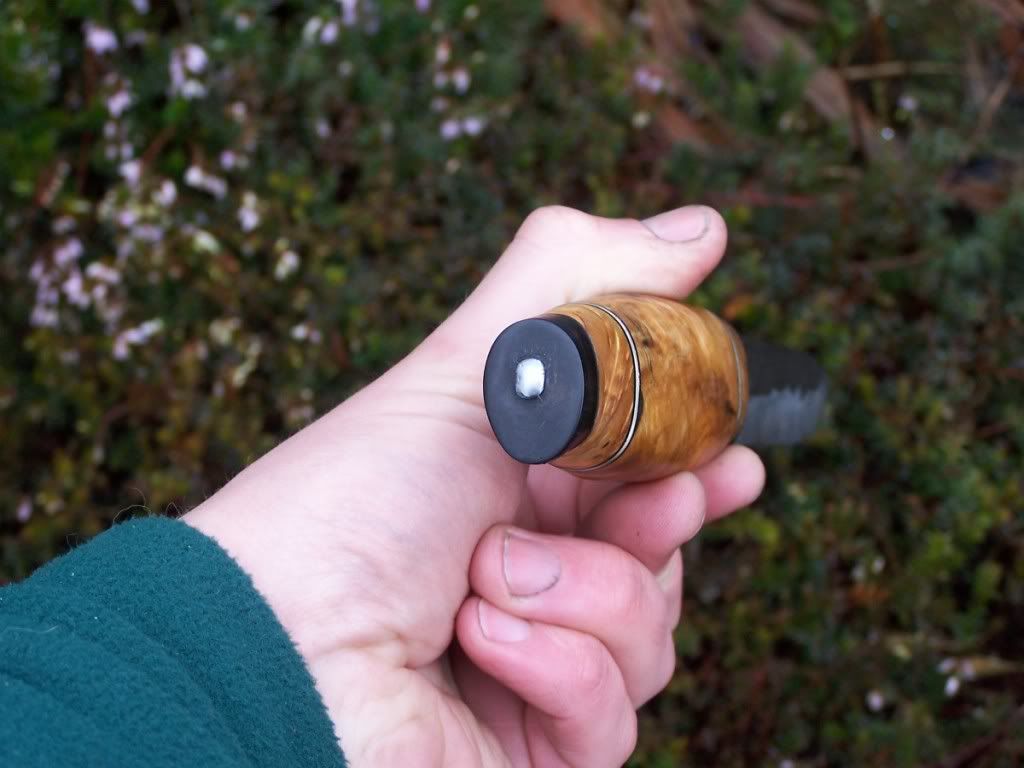 Hope you like.
Addo