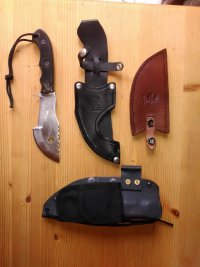 I'm Selling my A FINLAY ''CAMELEON Tracker Style knife it comes with it's Black Leather Sheath, 1 of his Brown Leather Covert / Horizonal Carry Sheath and 1 Kydex Sheath off a TOPS Tracker Knife that I have just Modified it's got 1 Belt Clip a Scout sized ferro-rod holder and a Kydex Piece that goes right round the Sheath which holds a Black Nylon Pouch or could help carry it horizontally ? haven't tried to be honest.
As for the Knife it's the Black handled Buffalo version, And I got Farid to Modify it for me / meaning Drill a Hole threw the Blade and Totally Reprofile the Edge it's Been used afew times and has afew Scruff marks on the Blade, But other than that and the MOD'S it's in Great Nick.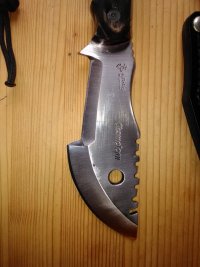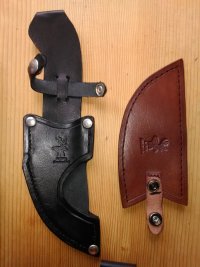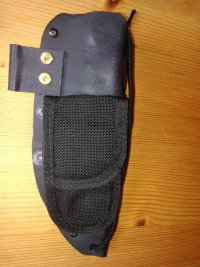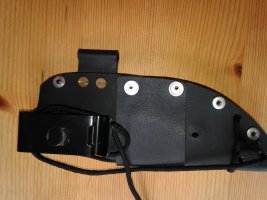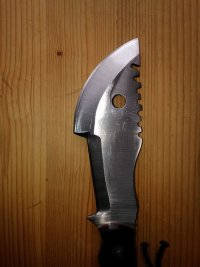 £275.00 with 1st Class ''Signed For''.
Over 18's Only and UK Buyer's.
All payments via PayPal Please.