Here are my one man tents, from L to R
Snugpack Stratosphere, Vango Vapour 100, Vango MK1, Hilleberg Akto, Terra Nova Saturn, Terra Nova Laser Comp 1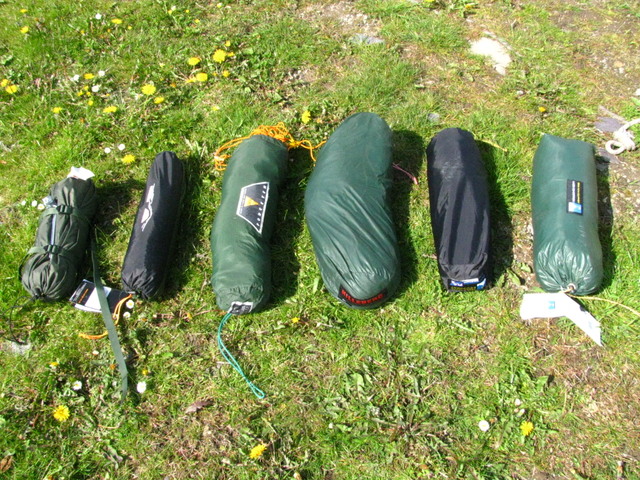 And set up in the garden
Back row L- R Vango MK1, Laser Comp, Akto
Front row Vapour, Snugpak, Saturn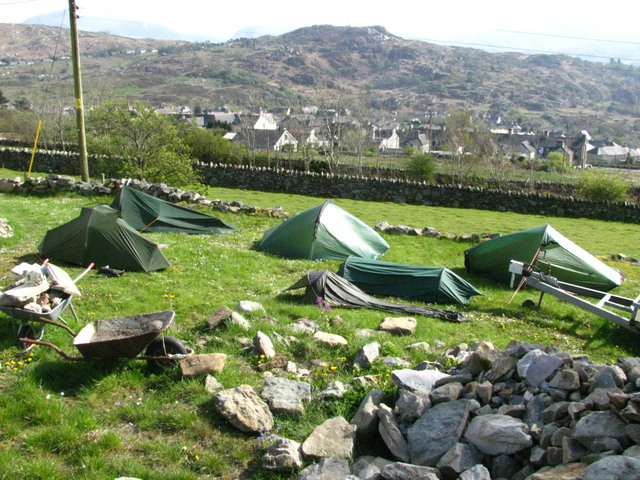 Vapour (foreground) and Mk1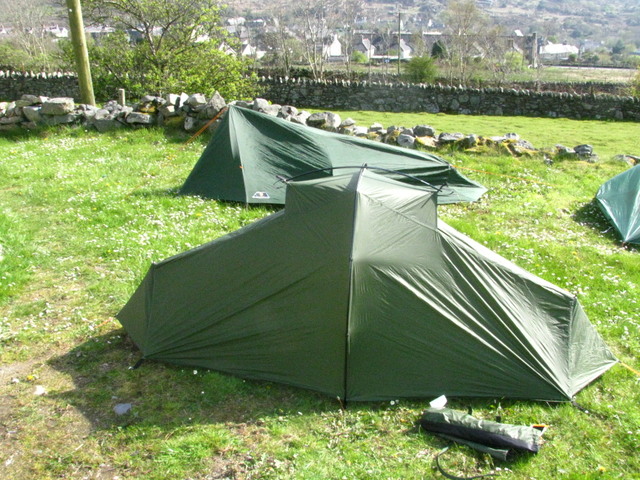 Laser and Akto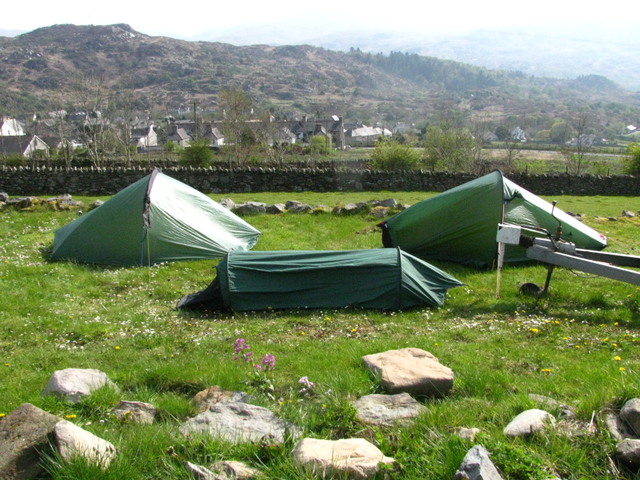 The bivi bags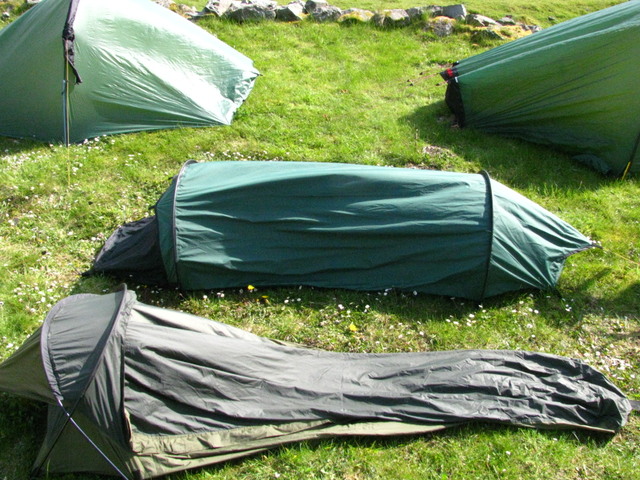 The Vango Mk1 is from the early 80s and was quite rare, being a sub 1.5 kg tent. If it wasn't losing its waterproofing I'd still hapilly be using this tent.
The Vapour is as stable as any of the other tents but being a single skin design means it suffers from condensation. It does however weigh less than 1 kg.
The Akto is my main 4 season tent and weighs about 1.8Kg with an additional footprint and extra pole for extra strength.
At 900g the laser Comp is my 3 season backpacking tent.
The Snugpak was an experiment to see if I could get by with a bivi rather than a tent. We got on OK so I spent a small fortune on the Saturn. In many ways the Snugpak is the better bivi, but superior materials and construction mean that the Saturn is my go-to shelter for severe weather. The Saturn is heavy (but robust) at 1.1Kg.
The laser saves weight by using weeny 2g titanium pegs.
Laser and Saturn pegs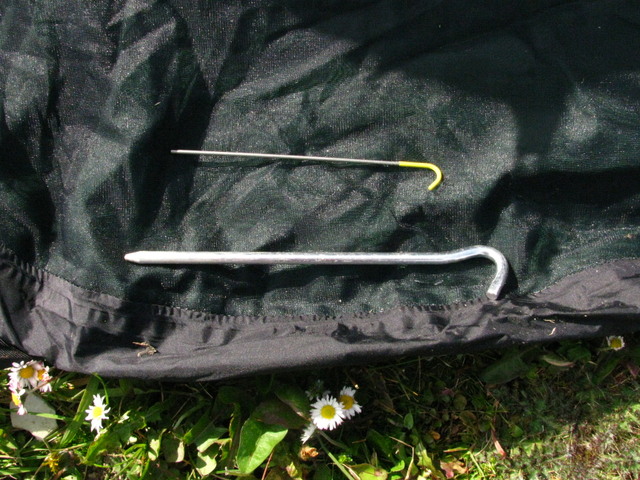 Saturn in action, at 720M, just above the Devil's Kitchen, N. Wales.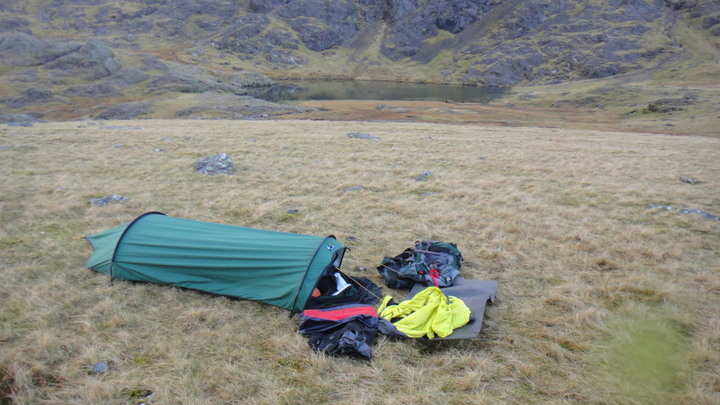 +