I decided to buy a 64 oz / 1800 ml
Pathfinder Stainless Steel Bushpot.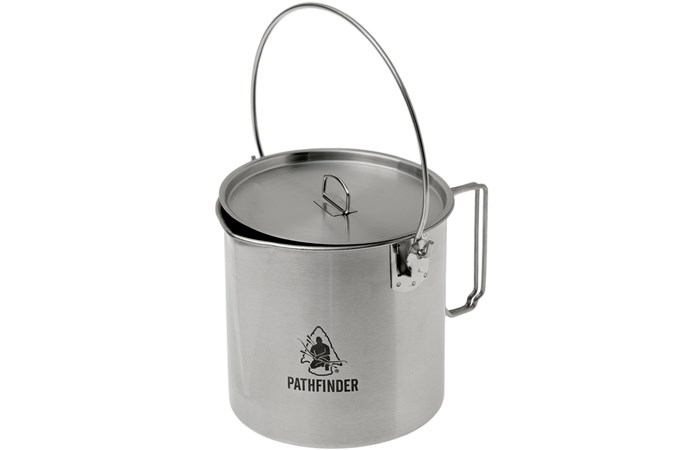 Typ: Bush Pot Material: 304 rostfreier Stahl Durchmesser: 13,9 cm

www.knivesandtools.de
In which civil or military pouches does it fit nicely in?
Are there military surplus pouches or civil ones which I can use to attach it outside to my rucksack?